'I Had Pride..' – John McEnroe Recalled Donald Trump's Exorbitant 1 Million Offer to Play Serena Williams
Published 07/15/2022, 6:50 AM EDT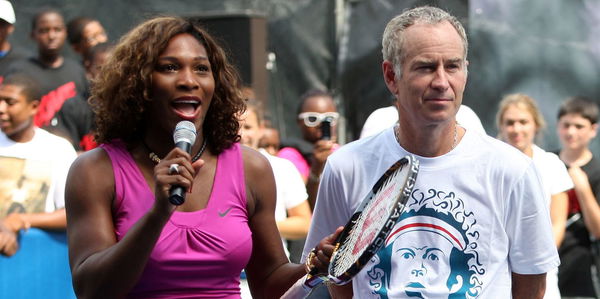 John McEnroe is counted in the elite list of the greatest players of all time. During his playing days, the American sensation outplayed the biggest names in the sport to clinch 7-Grand Slam titles and also reach the top spot in the rankings.
ADVERTISEMENT
Article continues below this ad
Going back in time, in 2017, McEnroe made a statement that was instantly taken to the headlines. The now 63-year-old revealed that Donald Trump once offered him a major amount of money to play either Serena Williams or Venus Williams.
ADVERTISEMENT
Article continues below this ad
John McEnroe makes a massive confession relating to Donald Trump
Playing against the opposite gender in tennis is a concept dating back to the 70s. In May 1973, Margaret Court played the first ever cross-gender match against Bobby Riggs. Following in the footsteps of Court, four months later, in September, Bobby Riggs again took part in a cross-gender match. However, this time against Billie Jean King. The clashes were termed as the 'Battle of the Sexes'.
Recalling that match, McEnroe started by saying, "I suppose when Riggs played Billie Jean back in the 70s, it prompted this idea that we should keep doing it. It hasn't really happened." "Although Connors played Martina Navratilova back 20-something years ago. He only had one serve, and she had the doubles ally and he beat her."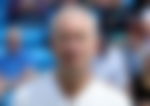 Donald Trump took over the presidential post from 20th January 2017. However, prior to becoming the President, he was a highly successful entrepreneur. A status that reportedly enabled him to offer $1 million to McEnroe for playing either of the Williams sisters.
Opening up about the offer, McEnroe said, "Over the course of time, people, including our now president, was impressed and at that time he offered me sums of money to play Serena or Venus."
How did McEnroe react to Trump's offer?
Being a strong supporter of the Democrats, McEnroe has always been critical about Trump. Ever since Trump assumed the presidential office, McEnroe has not left any stone unturned in taking a dig at him. It was the same case back in 2017. Opening up about his reaction to Trump's million dollar offer, McEnroe asserted, "I don't know why I'm always the guy that they want to play. They all fart now that 'Can you still beat Serena?' At any rate, I think I have some ability left, and I had pride when I played."
Watch this story- Richest tennis player in the world revealed and it's not Serena Williams, Roger Federer or Rafael Nadal
ADVERTISEMENT
Article continues below this ad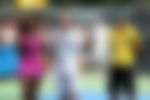 During the time of the incident, Serena and Venus were at the prime of their careers. They were rightly counted as players being par with the likes of Roger Federer and Rafael Nadal. On the other hand, John McEnroe had already retired from the sport and had taken over the role of a commentator during tournaments.
ADVERTISEMENT
Article continues below this ad
Taking the difference into consideration, McEnroe ended by saying, "Why don't they ask her to play Roger Federer, or Rafael Nadal on clay, and see how that goes."
Who do you think would have won if McEnroe and Serena or Venus accepted the offer?