"I Like From Him"- Naomi Osaka on Daniil Medvedev's On-Court Theatrics With the Spectators
Published 02/20/2021, 2:16 PM EST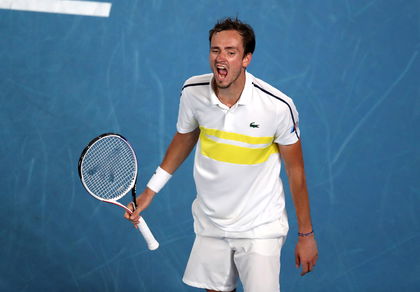 ---
---
Fans will witness a blockbuster finale tomorrow as World No.1 Novak Djokovic will take on Daniil Medvedev. Both the players are in superb form and will want to win the title at any cost.
ADVERTISEMENT
Article continues below this ad
Even though Djokovic will begin as the favorite, he would certainly not want to take Medvedev lightly, especially after knowing that the Russian player is on a 20-match winning streak.
Recently, Australian Open 2021 winner Naomi Osaka revealed the thing she liked the most about Daniil Medvedev. The 23-year-old expressed that even though she didn't see many of his matches, she liked how he used to engage with the crowd during his matches.
ADVERTISEMENT
Article continues below this ad
"I wouldn't really say that I watch Medvedev, like all his matches throughout," began Osaka. "I honestly just watch, like him engaging the crowd.
"That's kind of what I like from him. I know he's a fantastic player. I have seen him like upsets, his upsets, you know, and I'm honestly really looking forward to that match."
Osaka clearly believes that Medvedev is a fantastic player. She also mentioned that she is really excited about the Australian Open 2021 finale tomorrow.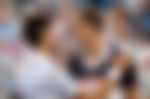 Naomi Osaka believes that the final between Novak Djokovic and Daniil Medvedev will be a fun match
Although Osaka admires Medvedev, she feels that Novak Djokovic will be too strong an opponent for him. He highlighted that Djoker was really good and thus, it would be a fun final match between the two.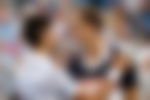 "I just wanna see because I know Djokovic is so great on this court. He's going for ninth Australian Open which is crazy. So yeah, I think it's gonna be a very fun match," concluded the Japanese star.
ADVERTISEMENT
Article continues below this ad
The stakes for the finale are really high and fans are expecting a really tough battle. While Djoker hasn't won an Australian Open final till now, Medvedev is also on a 20-match winning streak.
Will Djokovic be able to win his 18th Grand Slam title tomorrow or will Medvedev emerge as the last man standing?
ADVERTISEMENT
Article continues below this ad