"In Favor of Technology": Novak Djokovic, Serena Williams, and Naomi Osaka React on Elimination of Linesman at Australian Open 2021
Published 02/08/2021, 1:44 PM EST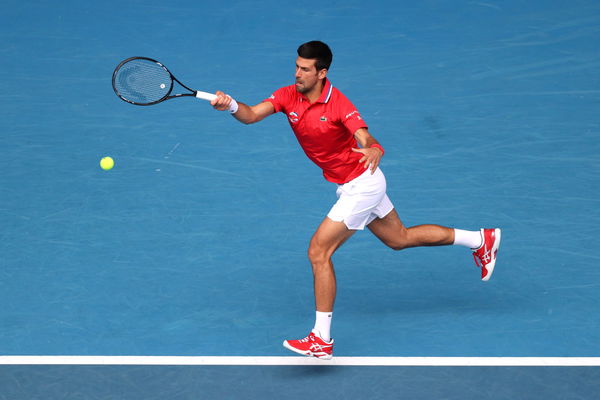 ---
---
There has been a recent debate going on in tennis about the linesmen after what happened with Novak Djokovic at the US Open 2020. While many players believe they are an integral part of the sport's tradition, others argue that it is high time that technology took over their role because it's much more accurate.
ADVERTISEMENT
Article continues below this ad
The ongoing Australian Open 2021 has no lines referee, with the management deciding to use the 'line-call' technology this year at the Grand Slam.
Recently, World No.1 Novak Djokovic, tennis queen Serena Williams, and the Japanese star Naomi Osaka expressed their views on the matter. All three players won the first round of the tournament and discussed the issue in detail in their post-match press conferences.
ADVERTISEMENT
Article continues below this ad
Novak Djokovic supports the technology if it is affordable for the tournament
After winning against Jeremy Chardy in the first round, Djokovic expressed his favor for the line-call technology. He believes that if the tournament has enough capital, there is no harm in using it. He respects the traditions of the sport but feels that it is time that it evolved in certain areas.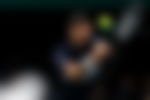 "I support that (the technology). Yes, I understand that there is tradition, you know, history…But, I feel, I think that when you draw a line generally, I actually am in favor of technology. It's proven to be very accurate in this particular instance. I don't see a reason why we need line umpires to be honest if we have a technology like this. I would of course keep the ball kids," said the World No.1 player.
Djokovic was quite upset when the unfortunate incident happened with him at the US Open 2020. Since then, he has been strongly in favor of the technology and believes that there is no need for the line umpires.
Read More: Who are Novak Djokovic's children Stefan and Tara Djokovic?
"Think it's good": Serena Williams on the 'line-call' technology
Serena Williams also reflected her views on the issue. She revealed that even though she did not like the technology at the Cincinnati Masters, she is finding it quite useful at the Australian Open 2021. She believes that the technology is really good.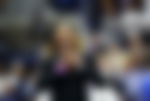 "It's interesting. It's definitely different. I didn't love it in Cincinnati but I'm loving it here… Think it's for the best. I think there can be some close calls that you can check, but I think it's good," said the 23-time Grand Slam champion.
Serena also looks quite confident about the technology and believes that it can be useful in the future as well. She'll next face Nina Stojanovic in the second round of the Australian Open 2021.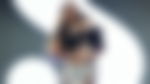 "Have no complaints about it"- Naomi Osaka feels absolutely alright with the new technology
World No.3 Naomi Osaka also has no problems with the new technology. Even though she accepted that it would take some time for her to adapt to the change, she revealed that it would actually help her stay more focused.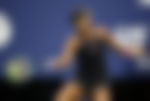 "It takes some time to get used to but I feel like for me, it sees me the trouble, like, attempting to challenge, thinking about 'did they call it correctly or not?' It actually gets me really focused. I don't mind it at all. I feel like, if they do want to continue this way, I actually have no complaints about it because I think that there's a lot of arguments that aren't gonna happen because of this technology," said Osaka.
ADVERTISEMENT
Article continues below this ad
The three-time Grand Slam champion certainly believes that the technology can avoid a lot of unnecessary arguments. She highlighted that she would have no problem if this technology would become a part of the sport forever.
Thus, all three big players have now advocated for the use of 'line-call' technology in tennis. Although some still have doubts about it, it will be put to practice throughout the Grand Slam. Will this technology permanently take over the sport in the near future?
ADVERTISEMENT
Article continues below this ad