"No False Representation": Andy Roddick on Serena Williams and Venus Williams' Relationship
Published 10/10/2021, 8:00 AM EDT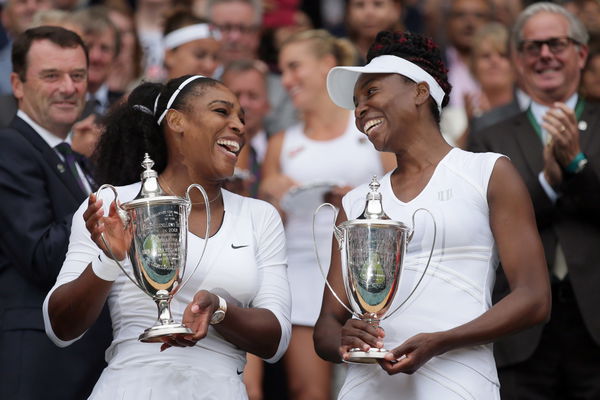 The former World No.1, Andy Roddick discussed the healthy relationship between Serena Williams and Venus Williams on the court. He claims the sisters have never engaged in a fight throughout their careers, even though they play at the highest level. On and off the court, they've always had a strong connection.
ADVERTISEMENT
Article continues below this ad
The 2003 US Open champion, Andy Roddick is never shy of giving his perspectives on various tennis subjects. Recently, he opened up on the beautiful relationship the Williams sisters share on the court. While he admitted he has gotten into fights with his brother, he admires the understanding that exists between both sisters.
ADVERTISEMENT
Article continues below this ad
Andy Roddick adores Venus Williams and Serena Williams' relationship
In a recent podcast, the former World No. 1 gave his opinion on the connection between Serena Williams and Venus Williams. He said, "They are not literally going against each other. Their teams are playing each other but they are not fighting each other… There's kind of no false representation of their relationship. They've been close the entire way."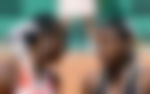 Both Serena Williams and Venus Williams have played at the highest level of tennis and have acquired the World No. 1 rankings. According to Roddick, despite being the greatest of all time, the sisters have never really gone against each other and have always respected each other.
He further added, "how they pulled it off is amazing". Roddick can't imagine having this kind of relationship with his brother as they get involved in rights on the smallest of things.
Watch this story: The Journey of Roger Federer to the Elite Billionaire's Club
Andy Roddick career achievements
ADVERTISEMENT
Article continues below this ad
Andy Roddick of America has had an outstanding professional tennis career. The former World No. 1 has earned a Grand Slam title at US Open 2003 defeating Juan Carlos Ferrero in the finals of the competition.
Moreover, he has also achieved 36 career titles, which includes 32 singles and 4 doubles titles. Apart from this, Roddick lead his team at Davis Cup in 2007 as the United States of America came out to be victorious.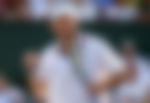 Finally, in 2012, Andy Roddick announced a sudden retirement from his professional career at the age of 30. Following his accomplishments, the tennis Hall of Fame inducted Roddick in 2017.
ADVERTISEMENT
Article continues below this ad