'No One Really Does That' – 18-Year-Old Coco Gauff Reminds Peers and Fans to Not Put WTA World No.1 on a High Pedestal
Published 03/10/2023, 7:55 AM EST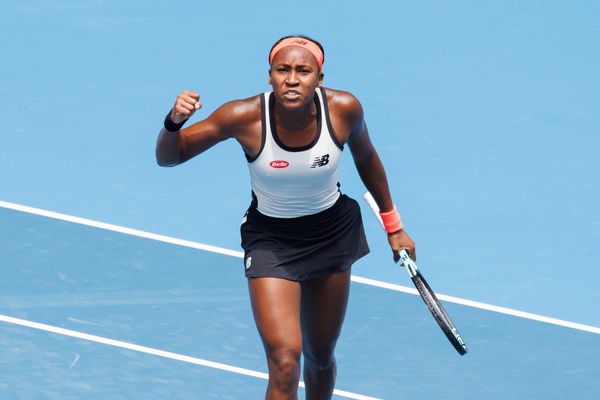 Sports usually require people to keep their secrets. Player's like to keep their playing style and practice sessions as private as they can. In individual sports, this becomes even more prominent. Many off-court friends will meet at the Indian Wells Masters, however, they won't be as friendly when it comes to tennis. Coco Gauff recently talked about how that may come off as selfish when talking about the world no.1, Iga Swiatek.
Iga Swiatek and Coco Gauff have faced each other six times so far, with Swiatek emerging victorious in every match. Moreover, Swiatek is yet to lose a set against Gauff.
Coco Gauff on players being selfish
ADVERTISEMENT
Article continues below this ad
Gauff recently gave a Pre-Tournament interview at the BNP Paribas Open or the Indian Wells Masters. The 2022 French Open finalist was asked whether players come up with strategies to beat other players. This question was prompted after Gauff said that she was looking forward to meeting her peers at the tour.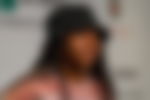 As per Gauff, such a thing usually doesn't happen. She added that other players of the WTA didn't consider Swiatek an unbeatable obstacle. Even though she is really doing well, Gauff looks at Swiatek as just another tennis player. Gauff said that without trying to downplay her achievements, since Swiatek has beaten her in every match.
"Not really. I mean, no one, I mean, obviously, she's doing really well, but no one looks at her as some unpossible goal. I mean, it's just a tennis player, um and obviously, I'm not trying to downplay her achievements obviously, she's beaten me a lot of times."
Additionally, Gauff believes that one can't look at the sport in such a manner. The Polish sensation is excelling at a young age, becoming an inspiration for many of her fellow competitors on the Tour. But Gauff believes that one shouldn't focus on that since all players want to reach that point. She further added that players don't really help each other out on the tour, since everyone is trying their best to perform individually.
"Regarding like people getting together, no, no one really does that on tour, at least not that I know of. I think everybody's trying to do their best individually, and no one's like really trying to help each other out."
ADVERTISEMENT
Article continues below this ad
Gauff talks about the importance of not putting legends on a pedestal
In the same segment, Gauff said that one needs to remove the player from a pedestal in their own minds. She said that not many players have figured out how to defeat Swiatek. The American rising star added that Swiatek is one of the players who can teach others a lot, but putting her on a pedestal will be a mistake.
Watch this story – 18-Year-Old Coco Gauff Scripts History by Replicating Idol Serena Williams' Iconic Feat With Daughter Olympia in 2020
ADVERTISEMENT
Article continues below this ad
Gauff gave an example of the same by linking ATP legends, Rafael Nadal and Novak Djokovic. She said that the same applies in the men's circuit when other players face the likes of the 22-time Grand Slam champions.
Coco Gauff has gained some experience ever since she became an active player. Even though she hasn't defeated Swiatek till now, she definitely has the mindset for it. Will she be able to overcome her archrival if they were to meet in the 'Sunshine Doubles'? Let us know in the comments.