'Only My Injuries Are Questioned' – Victoria Azarenka Defends Novak Djokovic Amidst Fake Injury Claims
Published 01/25/2023, 1:25 PM EST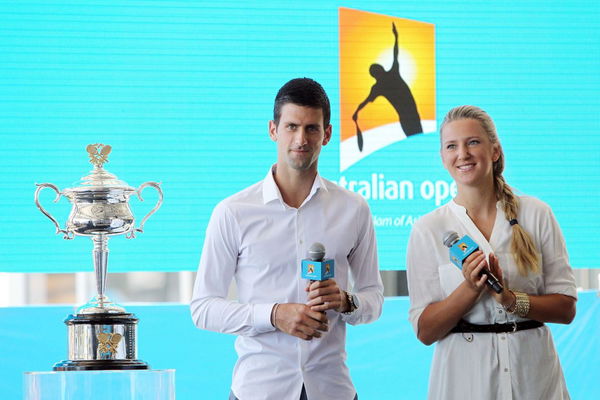 Novak Djokovic has been the center of attention ever since he broke the consecutive grand slam winning streak of Rafael Nadal and Roger Federer in 2008. He has shown his class ever since and won 21 grand slams, surpassing Roger Federer. Regardless, the media coverage of the Serbian is usually less than positive. He has come under fire for many reasons. In recent news, media houses have chastised him for 'faking injury' between matches and a relatable figure came to his defence, Belarusian tennis star Victoria Azarenka.
Djokovic is on a great winning spree in the ongoing Australian Open. He has glided past his opponents with ease, having only lost one set till now. The Djoker is going strong and has a good chance of winning the tournament.
Victoria Azarenka defends Novak Djokovic amidst claims of faking injury
ADVERTISEMENT
Article continues below this ad
In his second and third round matches, against Grigor Dimitrov and Enzo Couacaud, Djokovic took medical timeouts due to a hamstring injury. The action caused an uproar. Many were calling out the Serbian legend and claimed that he was faking his injuries.
Recently, Victoria Azarenka came to the defence of Djokovic. She pointed out that people are quick to judge the situation without understanding what's happening with the player. Azarenka handled a similar situation in the Australian Open in 2013. She had a panic attack mid-game and took a nine-minute break in between the match.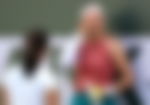 This move did not settle well with various people. "It was one of the worst things I have ever gone through in my professional career, the way I was treated after that moment, the way I had to explain myself until 10.30pm at night because people didn't want to believe me," she told reporters during her press conference after the quarterfinal.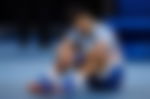 She elaborated, saying there is a desire for people to create villains in any field. She further added that tennis players are simply human, neither villains nor heros.
ADVERTISEMENT
Article continues below this ad
Djokovic gave a fitting reply to claims of faking injury
Amidst claims of faking injuries, the Serbian legend fired back at the media. He accused media houses of singling him out even though the injury had previously ruled him out of the tournament.
"Only my injuries are questioned. When some other players are injured, then they are the victims, but when it is me, I am faking it. It is very interesting. I don't feel that I need to prove anything to anyone," Djokovic said in his post match conference.
ADVERTISEMENT
Article continues below this ad
Watch this story: 'We Brought Back the Dance!' – Serena Williams Once Thanked Fellow 'Clown' Novak Djokovic for Reinstating an Old Wimbledon Tradition
Djokovic has faced a lot of flack in his life, from the media or the public. However, the Serbian legend looks in imperious touch and aims to clutch his tenth title Down Under this year. Will he be able to advance to the finals and win it?