Rafael Nadal Draws Real Parallels Between Serena Williams and Roger Federer's Retirement Situation: 'The Most Important Thing at This Stage…'
Published 08/29/2022, 7:10 AM EDT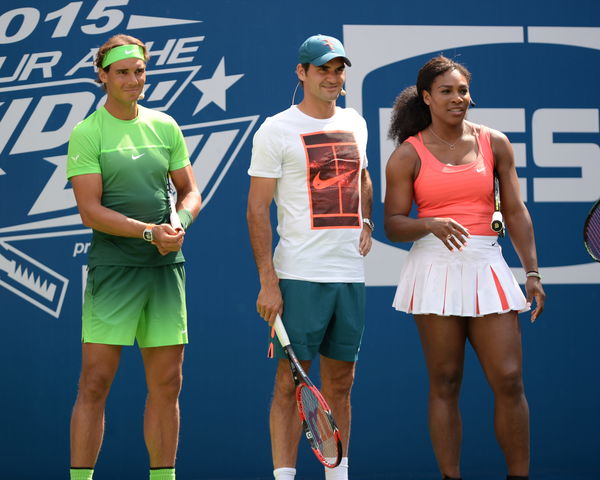 Rafael Nadal is back on the hard court and will try to clinch his 23rd grand slam title. However, everybody misses the presence of his arch-rivals, Federer, and Djokovic, in Flushing Meadows. In the pre-tournament press conference, Nadal expressed his views on the comeback of the Swiss Maestro, Roger Federer at the Laver Cup.
The Spaniard has shared a long rivalry with Federer and the two have competed in some iconic matches over the years. While talking about the 20-time Grand Slam champion, Nadal compared the Swiss legend's contribution to that of Serena Williams.
ADVERTISEMENT
Article continues below this ad
Rafael Nadal compares Roger Federer with Serena Williams
Federer has been off the court for more than a year now. He will make his comeback at the Laver Cup in September and Nadal will team up with him for Team Europe. He expressed Federer's contribution to the sport and said, "What I said for Serena works the same way for Roger."
Rafa acknowledged the need to lead a healthy life and said, "The most important thing at this stage of his career is the health and the happiness."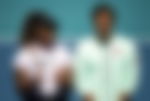 Nadal considered the situation with Serena Williams' retirement. He said, "If he is healthy enough and happy enough to be back to the tennis, tour will be amazing. If he is not, we can say thanks to him for everything that he achieved."
ADVERTISEMENT
Article continues below this ad
However, Rafa is not ready to let go of his long-time rival and friend so quickly. He said, "But I am confident that we will keep having Roger for a while."
Do you think Nadal can win the US Open 2022?
Rafael Nadal has had an astounding performance this year. He has won two grand slam titles at the Australian Open and the French Open, taking his count of grand slam titles to 22. His two arch-rivals Novak Djokovic and Roger Federer are absent from the US Open, so there are high chances of him winning the hard-court major.
ADVERTISEMENT
Article continues below this ad
WATCH THIS STORY: Roger Federer, Rafael Nadal, Serena Williams, and Others In The Greatest Comebacks in Tennis
However, the defending champion Daniil Medvedev will present the biggest challenge for the Spaniard. What are your predictions for the upcoming US Open? Do you think Nadal will win his third Grand Slam title of the season?