Rafael Nadal's 13 French Opens Get More Publicity Than Martina Navratilova's 9 Wimbledons, Says Chris Evert
Published 12/25/2020, 12:00 PM EST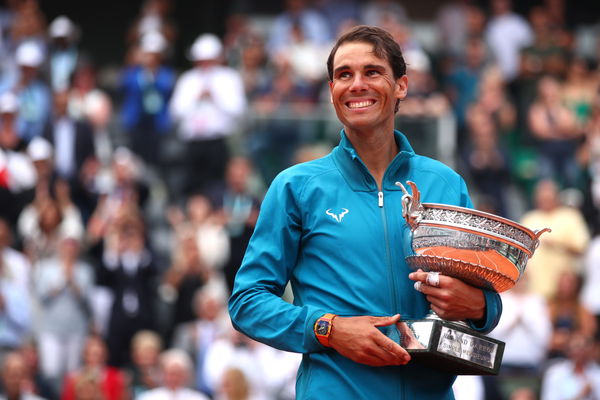 ---
---
Tennis great Chris Evert has called out sexism in the game, claiming that the feat's of female players, who are rightfully among the greatest ever, are not spoken of in such glowing terms as the exploits of the male stars. In an interview with tennismajors.com, Evert rued how her onetime rival Martina Navratilova's nine Wimbledon titles are not celebrated or acknowledged as much as Rafael Nadal and his thirteen French Open trophies.
ADVERTISEMENT
Article continues below this ad
The American said it is only once in a while that Navratilova's incredible track record at the All-England Club shows up on the Wimbledon honors board.
ADVERTISEMENT
Article continues below this ad
Evert said she is often piqued at how some stalwarts of women's tennis still have to fight for recognition for their feats and the remarkable legacies that they left behind.
"I think I get more sensitive about the fact that Martina's won Wimbledon nine times and nobody really talks about that. Nadal's won the French Open, how many times, 13? Has anybody won a Grand Slam more than nine times?" Evert said.
Evert says her French Open wins are remembered more than Navratilova's Wimbledons
Evert added that her seven championship wins at Roland-Garros are perhaps remembered more than Navratilova's exploits on grass at Wimbledon. Evert said she is also upset that Steffi Graf's 'Golden Slam' in 1988 isn't celebrated nearly as much as it deserves to be.
The German stalwart Graff won all four Grand Slams, and the Olympic singles gold in 1988, making her the only player in the history of tennis to do so.
While Andre Agassi, Serena Williams and Nadal have career Grand Slams, along with Olympic golds to their credit, they couldn't bring home all the laurels in the same year.
"What about Steffi Graf and the 'Golden Slam'?": Evert
Evert said if a man had accomplished what Graf did that year, he would be the toast of the tennis world forever.
"Once in a while, (Navratilova's record) will show up at Wimbledon. But it's like, God…I mean, I think my clay court (Roland-Garros) winning seven gets more publicity than her nine Wimbledons. So I'm like, why don't we celebrate that?" said the American who ended her career with 18 Grand Slam titles. "And what about Steffi Graf, and the 'Golden Slam' (in 1988)? I mean, Olympics and four Grand Slams. If a man had done that, it'd be mentioned all the time. Nobody ever mentions that." 
ADVERTISEMENT
Article continues below this ad
Evert and Navratilova had one of the fiercest rivalries in the game, with over 80 head-to-head battles.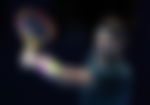 ADVERTISEMENT
Article continues below this ad