"Rather See Them in Finals": Ajla Tomljanovic on Matteo Berrettini vs Felix Auger-Aliassime Wimbledon Championships 2021 QF
Published 07/07/2021, 9:45 AM EDT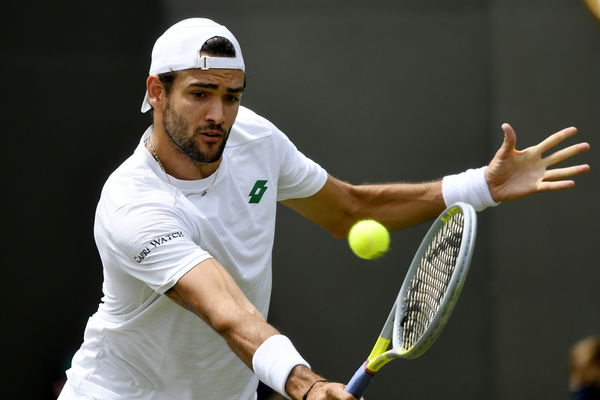 ---
---
Tennis has produced many great rivalries, but it also has developed some of the best friendships on the Tour. However, the bond that trio Ajla Tomljanovic, Matteo Berrettini, and Felix Auger-Aliassime share is different from any other.
ADVERTISEMENT
Article continues below this ad
At the ongoing Wimbledon Championships 2021, all of the three reached their maiden Grand Slam quarterfinal. What's more interesting is that Berrettini and Auger-Aliassime will now battle one another for a place in the semifinals. Ajla, who faced compatriot and World No.1 Ashleigh Barty in the quarterfinals, lost 6-1, 6-3.
Read More: "Bloody Proud Of Her": Ashleigh Barty Lauds Ajla Tomljanovic After Incredible Wimbledon Championships 2021 Run
ADVERTISEMENT
Article continues below this ad
Ajla Tomljanovic on Matteo Berrettini and Felix Auger-Aliassime Wimbledon 2021 QF Clash
Notably, the Croatian-Australian Ajla Tomljanovic is in a relationship with Italian World No.9 Matteo Berrettini. Moreover, her Croatian cousin, Nina Ghaibi, is dating Canadian rising star Felix Auger-Aliassime. Since the four spend a lot of time together, they have become best of friends.
"We always had this thing. Nina, my cousin, she's dating Felix. She was always watching all of our matches. On the days we're playing, you're so busy. We got to get a three out of three. Felix was always the last one on," Ajla said. "When we would see him, it was like, 'Okay, Felix, it's your turn now.'"
Remarkably, the Canadian pulled off a crazy five-setter against Alexander Zverev to make it to the last eight in Wimbledon. It reminds the Australian professional about his dedication to the sport.
"After we won, all three of us passed each other in the hallway. I was so happy for him [Felix] because how he goes about the sport is unbelievable. He wants it so much. He loves everything about it. To see him do well, it makes me so happy," she added.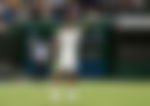 Furthermore, she added that she gave him a fist pump, whereas Berrettini hugged him. Now, she feels happy that "one of them will be through on Wednesday."
Summing up, Ajla stated that she would have preferred them meeting in the final; however, for her, "it's unbelievable that one of them will be in the semis."
Read More: All You Need To Know About Matteo Berrettini and Ajla Tomljanovic's Relationship: How the Two Met, When They Started Dating, and More
Berrettini vs. Auger-Aliassime: Head-to-Head
In the ATP Head2Head statistics, Berrettini has a 1-0 advantage over Auger-Aliassime. The only time the duo played each other was in the 2019 Stuttgart final, where the Italian won 7-4, 7-6(11).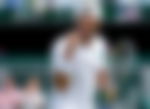 Earlier in 2021, they even practiced together at the Australian Open. However, now Matteo and Felix would give their all in to register their biggest win of the career. Given the latest performances, there is no way to pick a favorite between the two.
ADVERTISEMENT
Article continues below this ad
Hopefully, the best of the two will find himself in the semifinal of Wimbledon Championships 2021. He will there meet the winner between Roger Federer and Hubert Hurkacz.
Who do you think will win the Championships this year?
ADVERTISEMENT
Article continues below this ad
Watch this story: How Roger Federer, Rafael Nadal, Novak Djokovic, Serena Williams, And Other Tennis Stars Travel