'Roger Federer, Serena Williams…'- Tennis Players For Whom 2021 is a Do or Die Season
Published 12/30/2020, 1:37 AM EST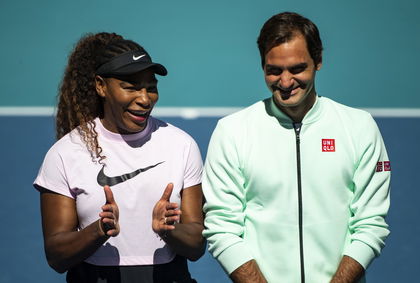 ---
---
The 2021 tennis season is about to begin very shortly. This is a really important season for some of the biggest tennis players, like Roger Federer and Serena Williams.
ADVERTISEMENT
Article continues below this ad
Interestingly, it can also be the last season for some of the finest players like Stan Wawrinka and Venus Williams. This year is therefore a 'Do or Die' season for many players and will decide their fate.
It can prove to be the last opportunity for them to shine or bid goodbye to the sport. Let's have a look at all those players who are going into the 2021 season with a lot at stake.
ADVERTISEMENT
Article continues below this ad
Roger Federer
Roger Federer hasn't played a single professional tennis match since the Australian Open 2020. The Swiss Maestro suffered a knee injury after the tournament and has been out ever since.
Fans were hopeful that Roger Federer might return for the Australian Open 2021, but even that is not happening now.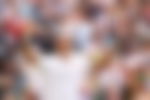 Roger Federer last won a Grand Slam at the Australian Open 2018. Although he has been reaching finals and semi-finals of Slams and big tournaments, he is not able to perform in big matches.
Age is another obstacle as he will turn 40 this season and therefore, his reflexes will not remain the same. There is a belief among fans that he could still win the upcoming Wimbledon- a Slam that he has dominated.
However, because he is nearing retirement, this could be his last shot at the title.
Stan Wawrinka
Another Swiss who will have a 'do or die' season will be Stan Wawrinka. The 3-time Grand Slam winner has already hinted that his retirement could be inching closer by the day.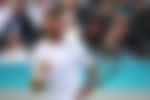 Even today, at 35, nobody can take Wawrinka lightly. Although he only won the Challenger Prague this year, he has still got one of the most powerful forehands.
If Wawrinka doesn't perform consistently in the upcoming year as well, chances are that it might turn out to be the last season for him.
Andy Murray
If there's been a decline in anyone's form in the last year, it has to be Andy Murray. After his return to the sport, he hasn't looked as confident and dominant as he used to. Forget about Slams, the former World No.1 is not even able to win the ATP 250 tournaments.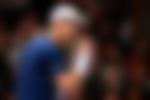 Murray last won a title in 2019- the European Open. Ever since then, he has not just suffered defeats but even faced humiliation when it comes to the margin of losses. The situation got worse when he finished the year at 122nd spot in the ATP rankings.
Although Murray didn't make it through the qualifiers of the Australian Open 2021, he can get a wildcard entry. But it is surely a deciding season for the 3-time Grand Slam champion, as the clock is ticking fast for him.
Serena Williams
Still searching for her 24th Grand Slam title, Serena Williams will be hungry in 2021. She hasn't won a Slam for 4 years now and although she is recovering, her Achilles issue could prove to be fatal in the future.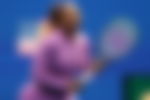 Serena is 39 but pushing herself very hard on the court. Even though she is not getting the desired results, she is fighting back with the same power. She is a mother now, and retirement could knock on her doors if she fails to perform in the upcoming season.
Venus Williams
The 7-time Grand Slam winner Venus Williams is also hunting for momentum. The 40-year-old didn't have much to show in 2020. What was even sadder was that she got kicked out from most of the tournaments in the first round itself.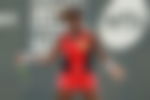 Venus is 40 at the moment. She has lately developed her interest in fashion and interior designing. Although she has not talked about her retirement as of now, this can turn out to be her final season.
Angelique Kerber
The Former World No.1 is another player who would be a lookout in 2021. Angelique Kerber hasn't performed up to the expectations and hasn't won a title in 2020. She lost the Slam matches to some poorly ranked opponents, which was frustrating for her.
The 32-year-old really needs to improve her gameplay in order to stay in form in 2021. Otherwise, it could prove to be one of her last seasons.
John Isner
John Isner is another name that can have a do or die season this upcoming season. Although he managed to reach the knockout stages, he was not able to capitalize on it. What was more frustrating for him was his poor show at the Slams.
Isner is 35, but he hasn't displayed any signs of retirement as of now. It will be interesting to see if he continues to perform well or says goodbye to the sport after this season.
Johanna Konta
British tennis star Johanna Konta hinted that this could be her last season. She will be celebrating her 30th birthday in 2021 and will be pondering a life away from the sport.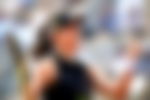 In 2020, Konta didn't play according to her full potential. What was even more problematic was her poor show at the Slams as she could not get past the second round at any of the 3 slams.
2021 will definitely be an important season for her, as it could prove to be her last performance on the court.
Jo-Wilfried Tsonga
Aged 35, Tsonga last played at the Australian Open 2020. He has been out of the play for a year now and is likely to make a comeback soon. However, he didn't perform convincingly during his last time out.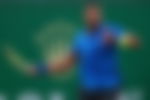 He even dropped to the 62nd spot in the ATP rankings and now will fight for making his space again. Keeping in mind the recent performances of youngsters like Stefanos Tsitsipas, it will be really difficult for Tsonga to come and win straight away.
Kevin Anderson
The 34-year-old Kevin Anderson hasn't looked like his best lately. He has a lot of potential, something that was quite apparent during the US Open 2017 and the Wimbledon 2018. However, it has been all downhill since then.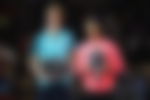 The South African has been an unpredictable package where, despite giving some magnificent performances, he has choked when it mattered the most. He will certainly try to improve from here and try not to make 2021 his last season.
ADVERTISEMENT
Article continues below this ad
Other miscellaneous players who have something at stake in 2021
The list also includes players like Sania Mirza, Leander Paes, Svetlana Kuznetsova, Ivo Karlovic, Kim Clijsters, and Carla Suarez Navarro. They all have to perform quite well or otherwise, 2021 might turn out to be the last season for all of them.
ADVERTISEMENT
Article continues below this ad
Thus, a lot of players have a lot hanging in the balance in 2021. They will either shine and prove critics wrong or they will simply end up on the other side of the coin.