'She's Struggling Psychologically' – Andy Murray Gets Critical on Naomi Osaka's Indian Wells Controversy-Says She Wasn't Able to Handle the Situation
Published 03/14/2022, 4:37 AM EDT
Andy Murray had another disappointing loss that put an end to his Indian Wells campaign. The three-time Grand Slam champion lost to Alexander Bublik in the second round of the tournament. It was a closely fought match, with Bublik winning crucial points to enter the third round.
Further, after the match, Murray talked about Naomi Osaka's incident in Indian Wells. The Japanese star burst into tears after her second-round defeat against Veronika Kudermetova. Apparently, she was upset by the crowd's behavior during the match.
ADVERTISEMENT
Article continues below this ad
Andy Murray opens up on Naomi Osaka's incident in Indian Wells
During the post-match press conference post his second-round loss, the Briton talked about the crowd behavior referring to Osaka's incident. He said, "It's a difficult one. I mean, you know, I've often thought like watching certain sports. I wouldn't say I've often seen it loads in tennis, I know it's happened but it's not, I don't think it's that common in tennis, but like if I watch like a football or a soccer match and a player is going to take a throw-in or a corner kick and you know the crowd are just hurling insults at those individuals, always think like how's that allowed like you can't do that you know."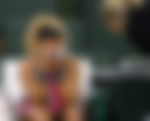 Further, he added, "If you're doing that so when you're walking down the street or you know in any other sort of work environment, you know that's obviously not tolerated. I've obviously played in certain atmospheres as well, myself and tennis like Davis cup atmospheres you know away from home, especially where you know the atmosphere is intense um you know, and sometimes things are said."
Murray opens up on the crowd's behavior in sports in general
On the crowd behavior in sports, the Briton said, "I don't know but there's also, it's also something that's always just kind of been part of sports as well. You know, if I go and watch a basketball match for example and the players taking free throws, you know, I'd say like almost every basketball match I've been to one of the players has been heckled by the crowd as well and whilst it is wrong for those individuals to be doing it."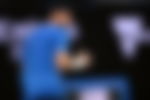 Murray reveals Osaka's psychological struggles
On Osaka's reaction, the Briton explained, "I think it's really difficult because she is clearly really upset about it. But yeah like it was obviously not nice that the person said that but I feel like that it affected her so much that like I'm saying that stuff does happen in sports we can agree with that right?"
While agreeing that the heckler's behavior was wrong in every sense. Murray also pointed out the importance of athletes ignoring negativity around them during a match.
ADVERTISEMENT
Article continues below this ad
"Is that fair that stuff gets shouted regularly when you know athletes are competing and that I feel bad for her that obviously right now she's struggling psychologically with a few things recently that, you know, if it's the best thing for her to do is to be on the court if something like that is you know so overwhelming."
WATCH THIS STORY: Will Smith Shows How King Richard Cast Trained Like Serena and Venus Williams
ADVERTISEMENT
Article continues below this ad
Murray concluded by saying, "She's obviously the victim in it. I agree that the person shouldn't be shouting that. But I also feel like that stuff does happen regularly in sports. And you need to if you're going to be out there competing; you also need to be ready to to deal with that as well."
Osaka went on to lose her second-round match in Indian Wells 6-0, 6-4. However, she would be eager to come back strongly in the Miami Open which begins later this month.