'Single Leg Sliding Around the House' – Naomi Osaka Opens up About the Painful Recovery Process of Her Injury
Published 06/23/2022, 1:32 AM EDT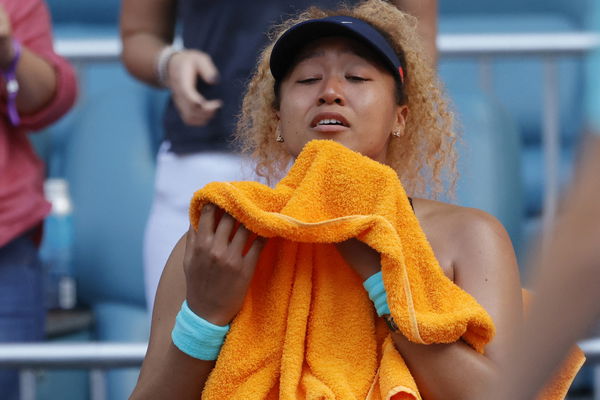 Japanese tennis player Naomi Osaka is currently enduring a tough season so far on the tour. Recently, she has been struggling with her Achilles injury, which could rule her out for many more months from the tour.
However, the Japanese star is trying everything possible to return to the court, possibly before the US Open, one of her favorite tournaments. She recently shared her painful experience with the treatment of her foot on social media.
ADVERTISEMENT
Article continues below this ad
Naomi Osaka shares an update on her Achilles injury
Earlier on her Instagram story, the former world no.1 Naomi Osaka, shared the current situation of her foot. According to her, she took a PRP injection and was in so much pain. "Got a prp injection yesterday and it honestly hurts so much now that I'm not even bothering to pick my foot up. I'm single leg sliding around the house," Osaka posted on her official Instagram handle.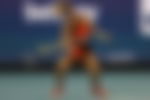 It is worth noting that PRP is also known as Platelet-rich plasma. This injection enhances the healing system of any person and accelerates the healing of any injuries, like muscles, tendons, ligaments, and other body parts. Right now, Osaka is unable to play any tournaments, as she has already withdrawn from Wimbledon.
Osaka is making waves in the business world
Last month, the four-time Grand Slam winner decided to split with her long-time agency and created her own agency called EVOLVE, alongside her agent Stuart Duguid. With this, she made a massive statement regarding her business choices. Also, she signed the Aussie superstar Nick Kyrgios as her first player. "Kyrgios embodies the types of athletes we want to work with at EVOLVE," Osaka said after signing Kyrgios.
Also, Kyrgios made a statement after joining Osaka's agency as he said, "When I learned that Stuart and Naomi were starting an agency focused on supporting athletes like me, it made complete sense to join… I'm excited to work with Stuart and Naomi and continue building on what we've started and push the game of tennis forward."
Watch This Story: Times when Naomi Osaka encountered difficult interactions with the press
ADVERTISEMENT
Article continues below this ad
On the other hand, the Japanese player has also started her own media company called Hana Kuma. Interestingly, NBA superstar LeBron James also joined Osaka for her latest venture, as he tweeted about this earlier. "There's reason we call ourselves an Empowerment Company. This incredible woman and the stories she is going to bring to life is EXACTLY what we about!!! Incredibly proud to call her my partner," James wrote on Twitter.
ADVERTISEMENT
Article continues below this ad
Despite all the successes off the tennis court, she hasn't found that success on the tennis court as her disappointing season continues. Right now, she is on the road to recovery, trying to get fit before the US Open.
Will Osaka be back in time for the US Open? Let us know your thoughts in the comments.