Tennis Australia CEO Rules Out Pushing Back Australian Open 2021 In Light of Covid Cases
Published 01/17/2021, 9:50 AM EST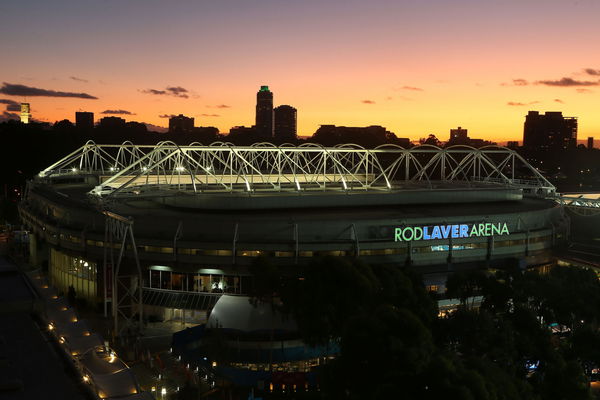 ---
---
Tennis Australia CEO Craig Tiley has ruled out pushing back the Australian Open 2021 in light of recent events that have threatened to cast a long shadow over the event.
ADVERTISEMENT
Article continues below this ad
Two Covid positive tests have sparked concerns around the Australian Open 2021
The year's first Grand Slam has been hit by pandemic woes even before it opens, with reports suggesting that 50 players have been put under strict quarantine without the option of training after some crew members in two chartered flights ferrying them were found to be Covid positive.
ADVERTISEMENT
Article continues below this ad
The Tennis Australia boss said that the organizers were planning on sticking to the February 8 start date for the Australian Open.
Speaking to 9News of Australia, Tiley said, "We are planning on February the 8th. We do have that buffer time in there and we are looking forward to welcoming fans to the Australian Open."
On whether the unfortunate events would hamper preparations for the event, Tiley said, "Ticket sales have been going well, we have two weeks of great tennis and our intention is to absolutely continue with those dates."
Crew members on chartered flights ferrying players tested positive
The Tennis Australia boss said that out of the random tests carried out so far, two have come back positive. "So far, we have had 643 negative tests and two which have been unfortunately positive.
"We knew always there was going to be significant risks. With this pandemic, you can never tell. Everyone coming into Australia either had to show evidence of negative tests or be non-infectious 72 hours before departing.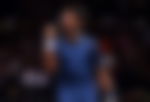 "And then, coming to Australia and going into isolation and administered another test. We always felt there would be a chance (of positive tests ahead of the event)."
He said that all players traveling in those flights have been deemed close contacts of the ones who tested positive and hence will be denied training and practice facilities.
"It's unfortunate that two people have tested positive in that (two-week quarantine) window and as a result, the chief health officer has determined that those individuals who were on that plane, everyone who was on that plane was a close contact.
"We don't know what the situation or decision would be coming in and this decision has been made and now we have to manage an environment for 14 days for those players, who, unfortunately, are not going to have the same conditions as those who are able to get and practice."
ADVERTISEMENT
Article continues below this ad
To a question on whether the crew on these flights were subjected to the same protocols as the players and tested negative before departure, Tiley said, "Everyone that got on those flights were under the same conditions to ensure that 72 hours before the flight begins, you had to show evidence of a negative test."
As if concerns around Covid weren't enough, several players have also complained about the food being served during the quarantine.
ADVERTISEMENT
Article continues below this ad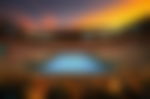 The Top-3 of men's tennis – Novak Djokovic, Rafael Nadal and Dominic Thiem – have already arrived for the tournament.