WATCH: Bencic, Medvedev, and Other Tennis Stars' Unique Training Routines at Australian Open 2021 Bubble
Published 01/17/2021, 6:01 AM EST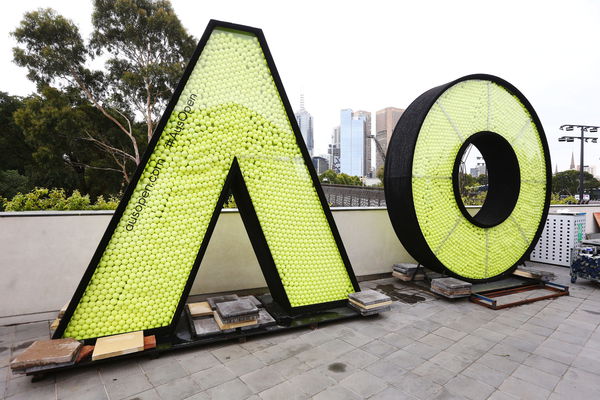 ---
---
The Australian Open 2021 is just three weeks away and players have already started to quarantine themselves. Although they are living in a bio-bubble, they are enjoying their time and are even practicing inside their hotels.
ADVERTISEMENT
Article continues below this ad
One can understand the importance of the upcoming Major by watching these players training hard indoors and not wasting any time. While some are playing against a wall, others are following tough workouts.
Australian Open 2021: Belinda Bencic practices against a glass window
ADVERTISEMENT
Article continues below this ad
Former World No.4 Belinda Bencic has taken quite a novel approach. While under quarantine, she's employed the help of a big glass window to practice her backhand and forehand strokes.
What was quite unique was that she created the space in her room by adjusting the bed and other furniture. She even marked her spots on the window with the help of a tape in order to acquire some accuracy in her shots.
Ons Jabeur does some fitness drills
The Tunisian player made a sort of a track in her hotel room and one could see her running there. It was the third day of her quarantine, and she was really training hard for the upcoming Grand Slam.
She even used her bed for training and practiced some volley shots on it. It was also a fun time, as one could see her jumping on the bed too.
Iga Swiatek turns training into a fun session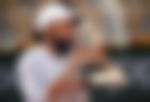 The French Open 2020 winner Iga Swiatek didn't waste any time during her quarantine too. She trained quite hard performing multiple drills.
However, there was one special thing about Swiatek's workout. She did some drills which could also develop her focus and concentration. In the end, she seemed quite happy and energetic in the video she posted.
A leg day for Denis Shapovalov
The Canadian star Shapovalov too didn't skip his leg day and did some exercise in the hotel only. He placed some cones on the floor and did a drill to improve his feet movement.
Johanna Konta joins the list
Former World No.4 Johanna Konta also updated a pic of her quarantine workout on social media. She was training hard and seemed ready for the Australian Open 2021.
Yulia Putintseva prepares herself for the big test
Putintseva also took the help of one wall and practiced against it for quite some time. She realizes how big the upcoming challenge in Melbourne is and therefore doesn't want to waste any minute.
Aryna Sabalenka takes up a challenge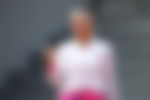 After winning the Abu Dhabi Open 2021, Sabalenka is a strong contender at the Australian Open as well. She took up an intriguing challenge at the hotel and even nominated others to do so.
It was like a ping pong challenge, the only difference being that she did it against the glass wall. Fans do wish that others also take up this particular challenge as well.
Gym Time for Daniil Medvedev
After arriving in Melbourne, Medvedev began his early training in the hotel only. He was cycling and doing some warm-up stretching before the big Slam.
Pablo Cuevas uses the mattress in a unique style
The Uruguayan tennis player Pablo Cuevas has come up with quite a unique and special way of using a bed mattress. On day three of his quarantine, he marked a specific area on the mattress and started to play against it.
ADVERTISEMENT
Article continues below this ad
Daria Kasatkina and Anastasia Pavlyuchenkova are ready
The WTA shared a reel on its Instagram handle, showing Daria Kasatkina and Anastasia Pavlyuchenkova training in their hotel rooms. One could see the two practicing hard in their quarantine and still managing to have some fun.
ADVERTISEMENT
Article continues below this ad
As the days are going, the mega Slam is approaching really quickly. It will be intriguing to see who will succeed and who'll bite the dust in Melbourne.