WATCH: Naomi Osaka, Serena Williams, and Others Talk About Valentine's Day at Australian Open 2021
Published 02/14/2021, 9:14 AM EST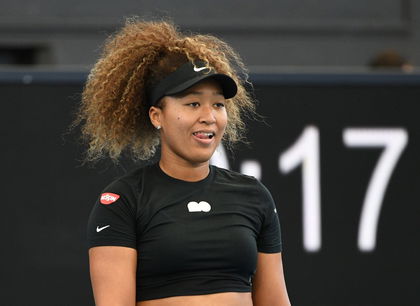 ---
---
Love is in the air at the Australian Open 2021! Some athletes, unfortunately, have to compete on V-Day, but not all of them are complaining! Australian Open's Twitter handle compiled an entertaining video on this celebrated day to spread the love, and it included the players' opinion about the occasion! 
ADVERTISEMENT
Article continues below this ad
The Australian Open organizers are taking steps to make this tournament a memorable one, and a Valentine's Day special video is one of their efforts.
Stars like Naomi Osaka, Simona Halep, and Grigor Dimitrov featured in the video that carried their opinions about it! Grigor Dimitrov opens the video with his positive set of words where he says, "I'm excelling at remembering Valentine's. I already bought a gift already gave it five days before Valentine's day." 
ADVERTISEMENT
Article continues below this ad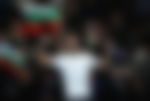 The others then make a brief appearance in the clip, which includes Naomi Osaka uttering, "Thanks for reminding me, I've to send a text," when asked about her Valentine's Day plans! 
Simona Halep delivered a different response and stayed true to her instincts and said: "I'm happy that I will be on the court and hopefully I win."
What do the players at Australian Open 2021 prefer as their Valentine's Day gift? 
Tennis players hardly get personal time while playing Grand Slams. That is the case for the competitors who are toiling hard at Australian Open 2021. But love transcends everything, and the athletes often try to celebrate with their loved ones through a phone call. 
Some consider Valentine's Day to be a special occasion, while others just treat it like any other day. So what would be the ideal gift one would like to receive if they're celebrating February 15th with their loved one? 
"I'm good with just flowers and a phone call," a humble Naomi Osaka expressed. But that's not the case with others, as Halep felt an elegant "red rose" from her loved one would indeed make her day. 
Dimitrov mentioned that his safe bet is to get his partner jewelry or flowers, while Milos Raonic added that a Valentine's Day gift should be something unexpected. 
ADVERTISEMENT
Article continues below this ad
The one-minute video would certainly cheer you up, and the clip ends with a powerful quote from none other than Serena Williams! 
"Love is one of the single greatest things in the world that you could have and repels you to be your best," Williams mentions in the video. 
The Australian Open 2021 might be an intense tournament, but that doesn't stop the players from celebrating a day that's dedicated to spread love!
ADVERTISEMENT
Article continues below this ad