'Why Are You Crying?'- Roger Federer Once Revealed the Exact Conversation He Had With Wife Mirka Federer Before She Quit Playing Tennis
Published 02/25/2023, 12:18 PM EST

Follow Us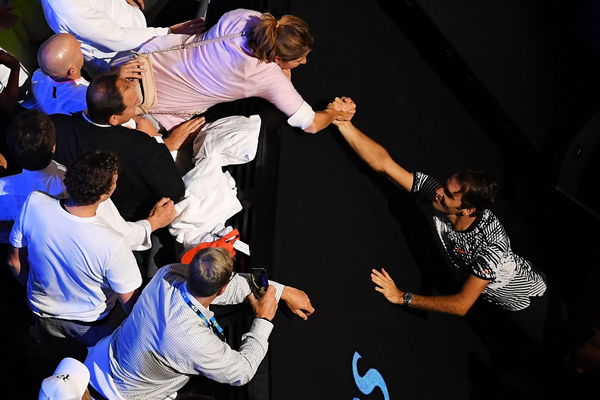 People will forever remember Roger Federer in the world of tennis. The Swiss Maestro has achieved countless records and acquired 103 titles, the second-highest achievement in the ATP. However, people tend to forget that he is married to an ex-player. Miroslava "Mirka" Federer was active till 2002, following which she was forced to retire due to a foot injury. Both Roger and Mirka Federer detailed the event in the book, 'The Master: The Brilliant Career of Roger Federer', published in 2021.
Roger and Mirka first met during the 2000 Summer Olympics. The two shared their first kiss at the event and eventually started dating. The pair got hitched in 2009 and have had four children till now.
Mirka Federer becomes the manager of Roger Federer
ADVERTISEMENT
Article continues below this ad
Mirka was on track to becoming a professional tennis player, but a foot injury took her out of the running. She was scheduled to play at the Hopman cup in 2002. However, she was in sharp pain before the match and was even told by Federer to not play if the pain was unbearable. Mirka endured the pain and played the match.
"At Hopman Cup, I remember she cried before playing against Arantxa Sanchez Vicario, and I was like, 'Why are you crying?'" Federer told me. "And she said, 'You don't understand. I have so much pain in my foot. I can barely run, and I have to go out and play a match.' And I told her, 'Well, then don't play."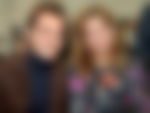 Later, she failed to qualify for the Australian Open and the Indian Wells. She stopped playing for several months due to constant foot pain.
"She lost in the opening round of qualifying at the Australian Open and in Indian Wells and Miami. But the pain was constant, and she stopped for several months before deciding on surgery on her heel."
Soon, she decided to get surgery on her heel. During her recovery time, she helped manage bookings for Roger's travel for tournaments. Mirka took on more responsibility to manage the stay of Roger and his coach.
"During her recovery period in the autumn of 2002, Roger asked if she could help book a hotel for him. Gradually, she took on more and more of the travel planning for Roger and Peter Lundgren, who was then his coach," read an excerpt from the book.
Doctors eventually told Mirka that the surgery was a mistake. However, it was too late and she couldn't move the way she used to.
ADVERTISEMENT
Article continues below this ad
Mirka made every attempt and put immense effort to come back on to the court, but she was unable.
"I tried so hard to come back, and I wanted so much to come back, but there was nothing more I could do," Mirka said in Paris in the spring of 2005, when she was still experiencing foot pain after her retirement." 
Watch this story – 'I Want to Hear the Truth..'- Ex-Coach's Honest Admission on How Magical It Was To Be in the Presence of Roger Federer
ADVERTISEMENT
Article continues below this ad
Mirka Federer may not have had as decorated a career as her husband's. But her involvement in Roger Federer's career ensured that her husband faced no issues and had a smooth transition in games.