Why Is Hawk-Eye or Electronic Line-Calling System Not Used on Tennis Clay Courts?
Published 04/27/2021, 12:20 AM EDT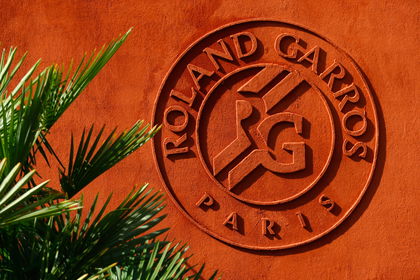 ---
---
Tennis is renowned as one of the most traditional sports in the world. But in modern times, where technology has touched every aspect of life, even tennis met innovation in the name of Hawk-Eye. In simpler words, it is an electronic line-calling system that eliminates human error. However, both hard and grass courts use the hawk-eye habitually but not clay courts. Why?
ADVERTISEMENT
Article continues below this ad
Clay is one of the oldest surfaces in the history of tennis. So, many experts believe that Hawk-Eye is unaccustomed to clay courts because of its tradition. But is that the actual reason?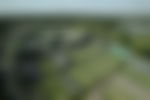 ADVERTISEMENT
Article continues below this ad
The real reason behind Hawk-Eye not being used on tennis clay courts
The answer to why clay-court tournaments do not use the Hawk-Eye system is because of the surface itself. Notably, the red clay leaves behind marks where the ball has bounced, extinguishing the need for electronic-line calling.
On this matter, the tournament director of the French Open, a clay-court Grand Slam tournament, Gilbert Ysern, responded. He said, "I don't think we need it. There are ball marks on clay, and our chair umpires are used to checking the marks when needed, and, so why would we need Hawk-Eye?"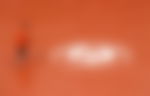 But this method leaves behind room for errors, which has caused many controversies over time. However, Ysern, a former chair umpire himself, said, "It's very, very rarely that the officials can't find the mark."
Furthermore, he even agreed with the experts, calling it a part of the long tennis tradition. "The chair umpire getting down and checking the mark and back up, it's part of the, how do you say, the mise-en-scene," Gilbert said.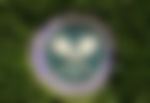 Is money also a factor for not using Hawk-Eye on clay?
Many also believe that avoiding Hawk-Eye at clay-court tournaments is a matter of cost-cutting. The technology is indeed a high-dollar, but according to Ysern, it is more about the principal.
He explained, "Why should tennis be the same on all surfaces? We water the court between two matches. Should we water the court between two matches at the U.S. Open? Of course, I'm kidding. Each surface has its own way of working."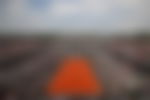 Inarguably, the events played on red dirt set a different tone than the rest of the tournaments. Moreover, no Hawk-Eye also means linespersons have their jobs intact.
ADVERTISEMENT
Article continues below this ad
But tennis players finding themselves on the lose-end of the authority's call is not so uncommon. Thus, it will be a mammoth transition the day clay-courts start using the Hawk-Eye.
Are you in favor of or against the electronic-line calling system in tennis?
ADVERTISEMENT
Article continues below this ad