Why Tennis Balls Are Harmful to the Environment?
Published 11/02/2021, 2:48 PM EDT

Follow Us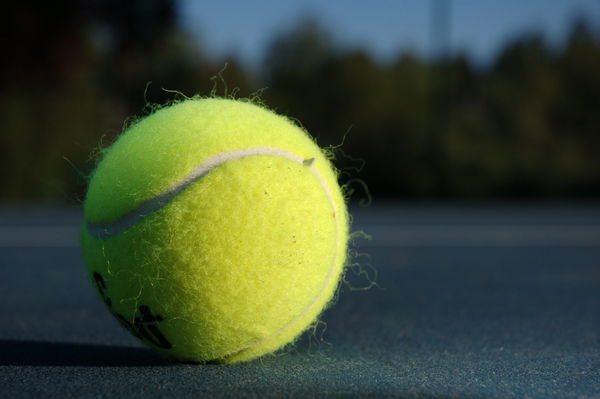 It's a well-known fact that tennis is a costly sport. As a player, there is a gargantuan effort that needs to be dedicated to achieve any amount of success along with having the means to get the necessary training equipment and coaches.
America's Favorite Video Today
When any one steps onto a tennis court and starts hitting balls, disposing them after every couple of hours, do most of them realize the amount of environmental waste they are putting in their garbage cans?
ADVERTISEMENT
Article continues below this ad
While being an incredibly difficult sport to conquer, tennis has got yet another discouraging quality leading to environmental distress and the culprit is the tennis ball. Many don't realize but each ball that's reached the local landfill will take 400 years to decay.
A scary number for a small-sized sphere, you would think? But, every step in producing a ball contributes against environment sustainability. First, let's look at the composition of the tennis ball.
A typical tennis ball's composition is a dangerous combination of rubber fused with wool or nylon
It has a rubber core covered with felt typically made from wool or nylon. They are fused together and given enough pressure to produce consistent bounce every time a new plastic tube of balls are opened.
Before getting into the cannisters in which the balls are stored, let's understand the shell life of one of these balls. For an amateur player who took up the sport to stay fit, they might use a single tube of balls for around three to four practice sessions that roughly constitutes a total of eight hours.
But, for professional athletes, tennis balls should be changed every couple of hours. And in every ATP or WTA tournament, balls are to be changed for every seven games initially and nine games thereafter. So, a grand slam event would be disposing close to 54,000 tennis balls over a span of just two weeks.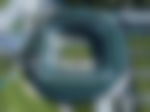 Watch this story: Rafael Nadal and Serena Williams Lead the List of Most-Followed Tennis Players on Instagram
Tennis balls are usually manufactured as a non-recyclable product
In terms of waste, it amounts close to 3.5 tons of rubber and plastic present in a landfill. Add this to the fact that these balls are non-recyclable and one can understand the amount of trouble created by a single ball to the environment.
Over the years, tennis balls are being manufactured to become a one-time use product and most ball manufacturers didn't even think of the damage they are collectively doing to earth.
The loose, outer strands present on every tennis ball is made of PET(Poly-Ethylene Terephthalate), the microplastic that's used in clothing and manufacturing water bottles.
Every time a ball hits a racquet, the microplastic gets released into the atmosphere and settles down in a nearby water body through the wind.
Now that the damage created by a single tennis ball is known, are top ball manufacturers like Wilson and Dunlop not doing anything to produce sustainable tennis balls?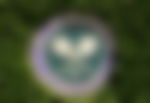 It was in 2018 that Wilson teamed up with RecycleBalls, a non-profit organization aimed to collect and recycle tennis balls that end up in US landfills every year. So far, RecycleBalls have managed to save 7 million balls.
Wilson is the first company to introduce sustainability in producing balls
Also, Wilson launched a commendable initiative in 2019 by introducing sustainable tennis balls under its brand, titled Triniti. The ball even made its debut at the WTA Future stars event the same year. The ball is recyclable and was even made from recycled cardboard.
The advantage of the Triniti model its freshness. as the ball stays fresh and playable for four hours more than the traditional Wilson ball used on a typical tennis court. However, despite that one WTA event, the new sustainable ball is yet to make rounds on both the WTA and the ATP tour main events.
Providing feedback will help us make your experience better.
Enjoyed Your Read? Let us know how likely you are to recommend EssentiallySports to your friends!
ADVERTISEMENT
Article continues below this ad
Change isn't easy and change in the sport is a gigantic task to achieve. But, non-profit organizations like RecycleBalls are working round the clock to save as many tennis balls as possible from being thrown into landfills across the US.
To protect and save the environment, it's essential for ball manufacturers to come up with new ways of creating sustainable tennis balls that can be recycled in the future and also retain the typical qualities of a tennis ball.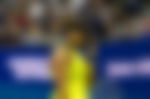 ITF Chief Calls for 'Mutual Understanding' Between Players and Media After Naomi Osaka Saga
ADVERTISEMENT
Article continues below this ad