WTA Stars Iga Swiatek and Jessica Pegula Call Out Tennis Community to Pay Men and Women Equal Prize Money
Published 02/22/2023, 12:26 PM EST

Follow Us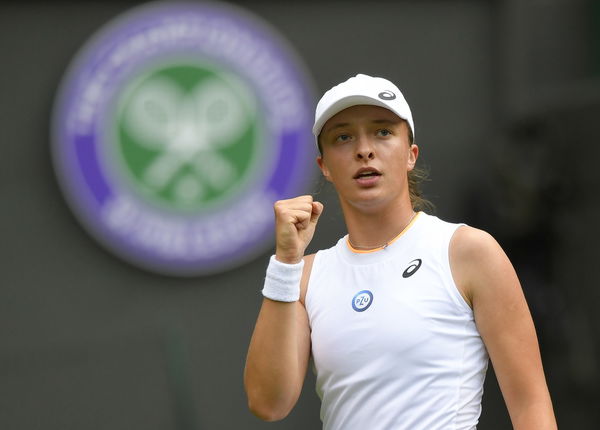 The discussion about the pay gap between male and female players has always been ever-present in the realm of sports. Achieving the same pay for both the men's and women's divisions in the sport is a step towards gender equality. Right from Serena Williams to Roger Federer and Rafael Nadal, many players have spoken about the cause. Recently, WTA world number 1 Iga Swiatek and number 4 Jessica Pegula joined them, as they gave their views about the fight for equal pay in tennis.
Jessica Pegula and Iga Swiatek on equal pay
Recently, Jessica Pegula and Iga Swiatek interviewed with Tennis Majors. They questioned the two about their opinion on the pay differences between men and women in the sport.
ADVERTISEMENT
Article continues below this ad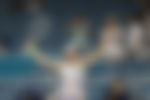 Pegula believed that increasing the exposure of WTA is the key to reducing the gap. She further said that since she is on the player council for the WTA, they have attempted increasing exposure. Her efforts have been a success, as she has seen herself.
"I hope obviously we can keep pushing for equal prize money at all events," said the world number 3. "I think we're starting to see slowly, more of it, especially with United Cup, the response of everyone wanting to see men and women playing on the same court, on the same team."
ADVERTISEMENT
Article continues below this ad
Pegula also said that increasing the exposure was the main challenge. Inspiring the next generation was a big part of it, as they are fighting for their pay currently.
Iga Swiatek isn't far behind her fellow player. She believes the correct path is for the WTA to expand in the realms of business. That would help the WTA to come closer to the ATP regarding the prize money and attracting fans. "For sure I would like to see WTA kind of, I don't know, expanding business-wise, getting more popular, kind of cutting the difference between WTA and ATP in terms of prize money differences, and also attracting fans as well."
Watch this story – 'Tech Titan' Alexis Ohanian Rewinds Monumental Time With Wife Serena Williams As He Paid a Whopping Six-Figure Tribute to the Sporting Icon
ADVERTISEMENT
Article continues below this ad
Both the players are at the top of the WTA currently and will most likely never stop fighting till they have the same pay as their ATP peers.
What are your thoughts on the gender pay gap in tennis? Give us your thoughts in the comments below.