"You Can Still Be Jealous": Grigor Dimitrov Nails Reporter on Maria Sharapova Question
Published 10/02/2020, 1:19 AM EDT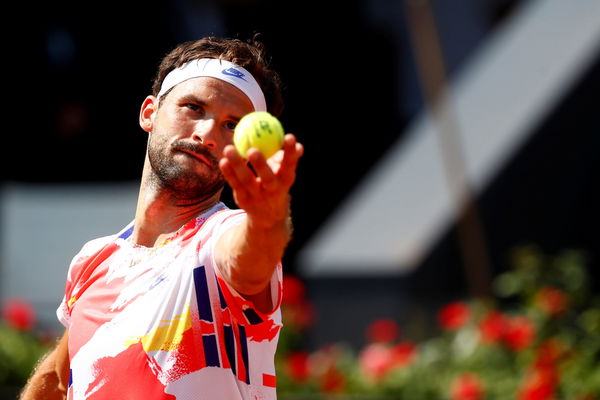 After his second-round win at French Open 2020 on Thursday, Grigor Dimitrov was caught off guard in his post-match press conference. Among all the questions about his game, there was a question about ex-girlfriend Maria Sharapova.
The reporter asked Dimitrov about his current equation with Sharapova. He then asked him if they still kept contact and whether he knew what the Russian superstar was up to after retirement.
"You can still be jealous," Dimitrov said with a laugh when the reporter told him he was 'jealous' of Dimitrov's relationship with Sharapova.
ADVERTISEMENT
Article continues below this ad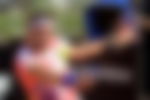 Grigor Dimitrov speaks about his equation with Maria Sharapova
He then spoke about the state of his relationship with Sharapova. He also quipped that the reporter would know what he wants to about Sharapova if he follows her on Instagram.
"No, no, she's good. We have always kept a good friendship, good relationship. I mean, I hope you follow her on Instagram. Maybe like this, you know what she do," the Bulgarian continued.
He then spoke highly of Sharapova and said the 33-year-old is in a 'good place' in her life. He believes that when Sharapova took the decision to retire and move on, it must have been the right time to do so.
The respect they share
"I'm not worried about her. I think she's in a good place I think in her life," Dimitrov said further. "She's also the type of person that when you make such a, you know, such a decision and transition, you know it's for the right and for the good. I don't know. I wish I could tell you more," he added.
ADVERTISEMENT
Article continues below this ad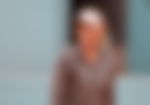 Tennis' then glamor couple, Dimitrov and Sharapova dated from 2012-15. They called an end to their relationship shortly after the 2015 Wimbledon Championships.
As Dimitrov mentioned, the two were on good terms after their relationship ended. In an exhibition tournament before the Australian Open this year, Dimitrov and Sharapova had a humorous conversation. This was while Sharapova was in the commentary box after her match.
ADVERTISEMENT
Article continues below this ad
Meanwhile, at the French Open 2020, Dimitrov won both his matches in straight sets. He faces Spain's Roberto Carballes Baena next, who defeated Denis Shapovalov in the second round.