Australian Coaches Favouring Compatriots?
Published 05/17/2018, 8:49 AM EDT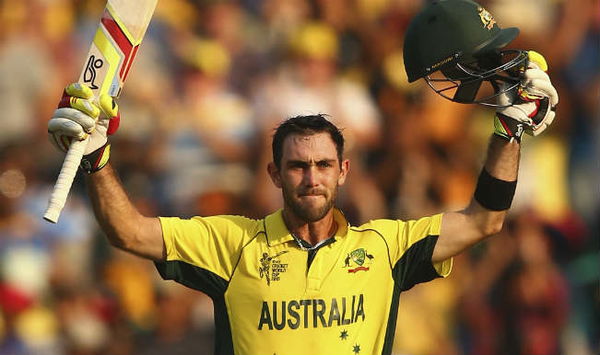 ---
---
The IPL has been going on for more than a month now and all teams have played a decent amount of matches. They have figured out their team combinations and decided on their best XI for the upcoming playoffs. However, some teams have tinkered with their XI a lot; they have not built a core or have persisted with players who have underperformed. The most glaring examples are those of Glenn Maxwell and D'Arcy Short by the Australian coaches. The explosive Australians play for the Delhi Daredevils and Rajasthan Royals respectively. While the former is a reputed T20 specialist, the latter had an excellent BBL season, racking up more than 400 runs. But both have failed to perform in IPL 2018.
ADVERTISEMENT
Article continues below this ad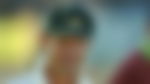 D'Arcy Short was brought in by RR, in their comeback season, in a bid to provide explosive starts and blaze away in the powerplay. His stroke-making would have perfectly complemented newly-appointed skipper, Ajinkya Rahane's style of play in a manner similar to that done by Gayle and Rahul for KXIP. But Short has not repaid the faith shown in him. He has played 7 innings but has only scored 115 runs with a shocking average of 16.43. His highest score is 44 against KKR which was again a painstakingly slow innings with those runs coming of 43 balls. The southpaw's underwhelming batting lead Rajasthan to promote Buttler as an opener and he flourished, scoring four consecutive fifties and carrying the team over the singlehandedly.
ADVERTISEMENT
Article continues below this ad
Glenn Maxwell was nicknamed the 'Big Show' for his tendency to play flashy shots. But they paid off for the most part and so, all was forgiven. But Maxwell has not really fired in the past two years. Last year, he was KXIP captain but a showdown with mentor, Virender Sehwag was the only highlight of a mediocre season in his captaincy debut. This season, he moved to Delhi Daredevils but could not find his touch here either, as he has only scored 142 runs in 10 innings with an average of 14.2. However, Delhi kept him in the team in the faint hope that he would have one of his days and blast the bowlers. It never came. Instead, a young Rishabh Pant kept them in the hunt for a playoff spot for as long as he could.
These two cases really begs the question- did the Australian coaches favour their countrymen? Ricky Ponting is the coach for DD while Shane Warne mentors RR. Both were phenomenal players in their prime but their stints as coaches have been forgettable.
ADVERTISEMENT
Article continues below this ad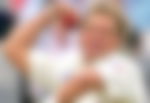 The insistence to start Maxwell over Jason Roy was baffling to many. Roy had scored a match-winning 91 in DD's opening game against Mumbai. Similarly, D'Arcy Short's stay at the top denied Rahul Tripathi a chance to open, a role in which he performed admirably last season. Australian coaches Warne and Ponting's stubbornness in starting their fellow countrymen has arguably derailed both their campaigns. While DD are out of contention, RR are still in with a chance to make the playoffs.
A slight favourability can also be detected with KXIP's decision to keep Marcus Stoinis in the playing XI. Brad Hodge is the 3rd of the Australian coaches, this time for KXIP. He gave Stoinis a run of 7 games, in which he scored just 99 runs with an average of 24.75 while he took only 3 wickets. Considering that the batsmen have struggled big time, KXIP should have brought in David Miller in place of Stoinis to give stability to the batting, but he has only played one game. KXIP too have suffered embarrassing losses post their mini-break and now find themselves in the bottom half of the table.
ADVERTISEMENT
Article continues below this ad
Dropping big-name players will always generate headlines but the thinktank has to do what is best for the team. MI proved it with their dropping of Kieron Pollard. Though he was brought back in later, it allowed the team to assess how the rest of the squad performed.