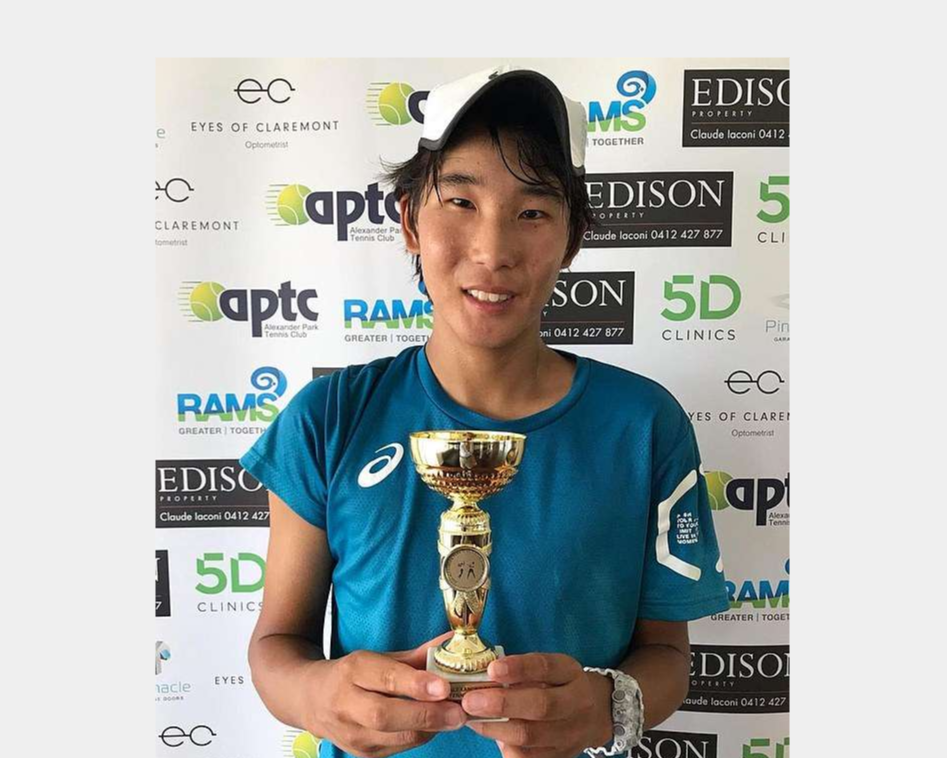 Sad news from the world of sports as a young player passed away in Kathmandu, Nepal on January 30. The 15-year-old boy from Australia, named Kent Yamazaki, was a promising young talent, preparing for an International Tennis Federation event in Nepal.
What happened
Yamazaki was in Nepal, going through his preparations for the qualifying rounds of G-5 level tournament. The young Aussie collapsed during his practice, hitting his head on the court. He was rushed to the nearest hospital, about 500 meters away. The doctors placed him in the Intensive Care Unit on life support immediately.
Unfortunately, Kent did not regain consciousness after that.
It marked a truly sad day not just for the tennis world, but everyone. Kent was a talented young player who had represented Western Australia at multiple national level events. Yamazaki was a well-loved and a regular competitor in the tennis events in Western Australia.
Tennis mourns Kent's death
WA Tennis released a statement after the tragedy.
"The WA Community is in mourning today after learning of the tragic passing of 15 year old Kent Yamazaki."
He was also credited as being a gentleman on and off-court by those who knew him personally, and someone who truly loved the sport. His dedication for the sport saw him rise rapidly through the ranks.
Kent was a promising prospect in tennis even at the tender age of 15. But above all, he was a kind soul, with an infectious smile, as said by Western Australia Tennis Community.
Yamazaki's local tennis club, Alexander Park Tennis Club too released a statement.
"Known for his infectious smile, humility and grace, he will be remembered as a true champion on and off the court. Today, we are mourning a tragic loss. As a club and broader tennis community, it's important we look out for and support one another, particularly those who played alongside Kent whether through school, tournaments or league."
His latest achievement came at the National Championships in Albury, in which Kent participated in as part of the Applecross Senior High School Team.
To honor Kent's memory and to celebrate his life, a gathering will be held on February 9 at Alexander Park Tennis Club in Menora, a suburb in Perth. Kent's parents, Tomio and Kimie have welcomed anyone who can make it.
They request the guests to come there in tennis attires and write special notes in their son's memory, to be placed in his casket and cremated with him.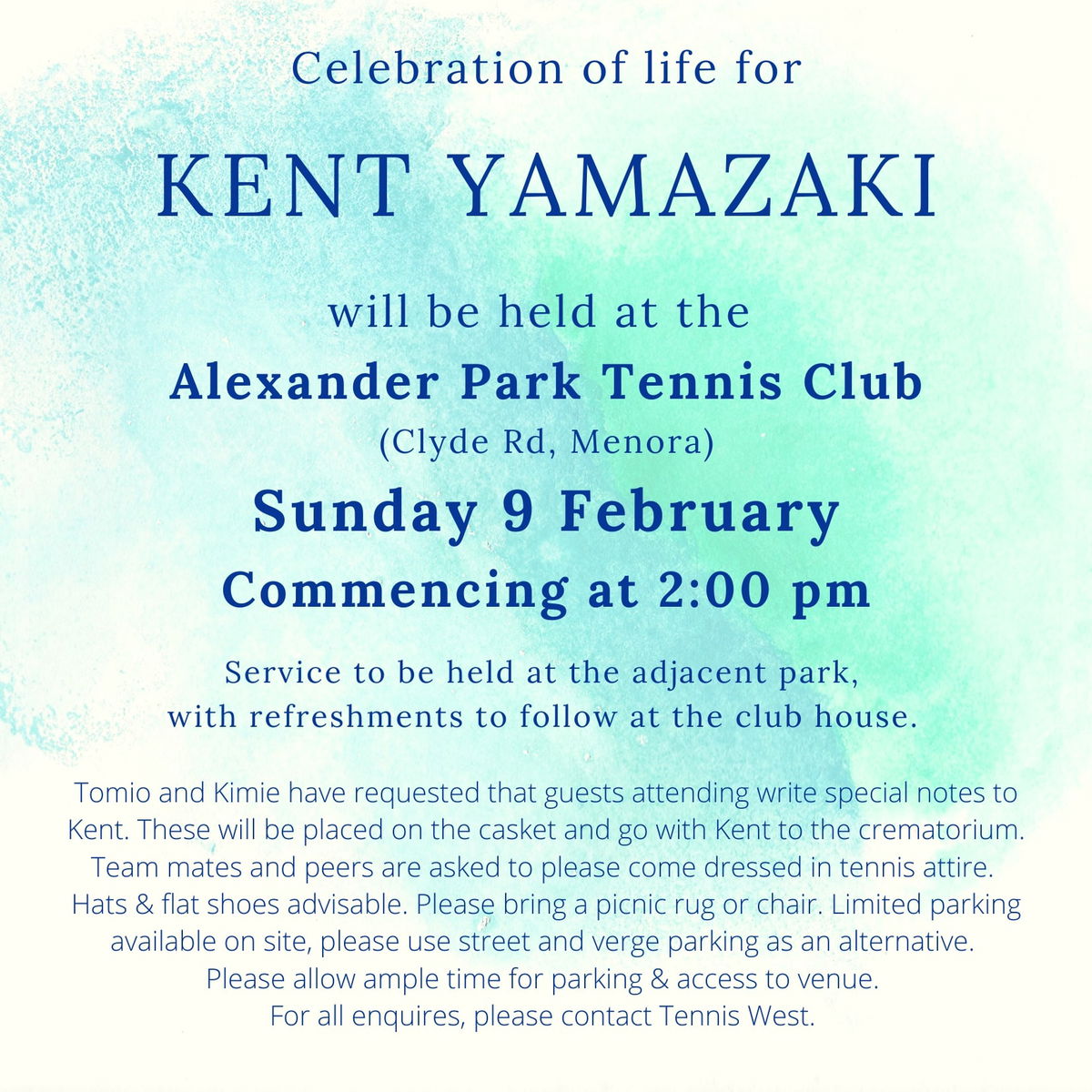 All our thoughts and prayers with Kent's parents, family and friends in this difficult time of sorrow. May his memory keep living on.