Australia's Adam Scott would rather have a rest than play in Olympics
Published 11/18/2015, 4:29 AM EST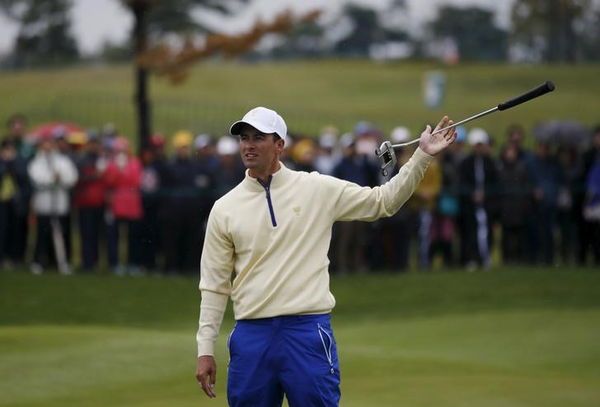 ---
---
By Ian Ransom
ADVERTISEMENT
Article continues below this ad
MELBOURNE (Reuters) – Former world number one Adam Scott has dented Australia's hopes of a medal when golf returns to the Olympics at Rio next year, saying he is unlikely to make room for it in his schedule.
Scott, Australia's second highest-ranked player after world number two Jason Day, would be an automatic qualifier for the tournament if he can maintain his current ranking in the top 15 by June, 2016.
ADVERTISEMENT
Article continues below this ad
"It's not really a priority of my scheduling next year and I'll still base my schedule around the majors," he told reporters in Melbourne on Wednesday.
"Looking at the schedule some time off looks quite good actually.
"That's nothing to take away from the Olympics but I'm just not sure that they have got it quite dialled in for the format and might have missed an opportunity there to do something pretty special for golf."
Golf will be played at the Olympics for the first time since the 1904 Games in St. Louis and will consist of men's and women's 72-hole individual strokeplay tournaments.
The world's top 15 in both the men and women's events qualify automatically in maximum fields of 60 players, but places are limited to four from nation in each tournament, which is likely to rule out a number of top-class Americans.
"I would have liked to have seen it be a little more creative than a 72-hole strokeplay event," Scott added.
ADVERTISEMENT
Article continues below this ad
"I'm not really sure how just having another golf tournament is really going to enhance the game or grow the game any more than any other tournament just because it's the Olympics.
"And certainly with the field criteria, it doesn't necessarily get the strongest field in the game.
"Some kind of a team event, even a mixed team event with the guys and girls would have been really interesting and something different."
ADVERTISEMENT
Article continues below this ad
Scott will bid for a third Australian Masters trophy at Huntingdale Golf Club from Thursday.
(Editing by Nick Mulvenney)