Avni Yildirim Workout: What Does His Training Regimen Look Like?
Published 02/15/2021, 12:30 PM EST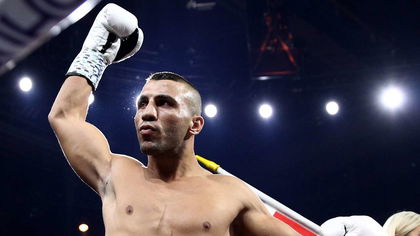 ---
---
Turkish super middleweight, Avni Yildirim is a familiar name to hardcore boxing fans. Flexing 21 wins alongside just 2 loses, Yildirim has one of the best resumes at this stage. Meanwhile, he is also taking steps ahead towards a championship bout and can soon boast a world title around his waist.
ADVERTISEMENT
Article continues below this ad
However, it hasn't been a simple path for 'Mr. Robot'. He had to fight his way through several adversaries and had to devote hours at the gym, similar to any of the professional elites. Starting from his boxing regime to fitness, Yildirim has his eyes on every possible aspect. Here's a look at his workout and how he prepares himself for the in-ring adversaries.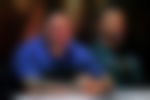 ADVERTISEMENT
Article continues below this ad
Avni Yildirim- Mr. Robot' and all his techniques
Being a professional boxer, Yildirim clearly follows some orthodox practices. If we look closely, we can locate such drills in several fighter's training camps. So, Yildirim is no different, unless he gets to showcase his skills in a professional battle.
Pad work
The Turkish sensation has quick hands and his pad work regime displays that. While pad work practice also hones one's reflexes, it's prominent in Yildirim's game. He trains under veteran Joel Diaz and currently seems to work on his speed and footwork.
If things work out well for him, Yildirim can be a dominant force at 168 lbs. He is already an A-lister but with more activeness, he can turn even more treacherous.
Heavy bag work
Apart from speed, Yildirim is also focussed on his power. The orthodox puncher has attained 12 KOs in 21 wins and has a knockout ratio of 52%. So, it's wrong to demean his abilities inside the ring. As he waits for the bigger fights, Avni Yildirim looks even sharper. He is honing the skills on a heavy punching bag. Here's a glimpse of his power from the recent training sessions.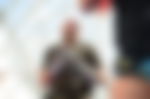 He is also using the heavy bag, to speculate his own movements. Battling with the bests in the division won't be easy, but Yildirim looks ready for any competition. In a recent training video, we can see him craft his pace and range while throwing sharps shots at the heavy bag.
ADVERTISEMENT
Article continues below this ad
Ahead of his fight against Canelo Alvarez for the WBC and WBA 168 lbs title fight, Yildirim has his coaches' belief over him. Joel Diaz claims to witness an upset in the upcoming fight and cites the ongoing training camps to be beneficial. That said, fitness is seemingly an inevitable part of Yildirim's camp.
Even though he hasn't opened up on his accurate workout schedule, the recent training videos speaks a lot about Avni Yildirim's plan on conquering the division.
Do you think 'Mr. Robot' can become the super middleweight world champion?
ADVERTISEMENT
Article continues below this ad