Azharuddin recommends changes in squad for Banglore test- essentiallysports.com
Published 02/27/2017, 10:42 AM EST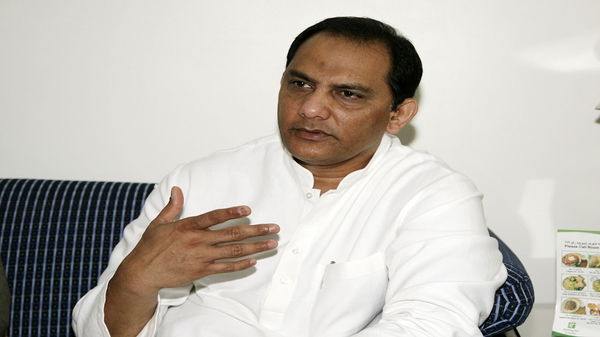 ---
---
After suffering a humiliating 333 run defeat in the Pune test, the former Indian skipper Mohammad Azharuddin demanded a couple of changes in the team composition for the next test.
Unimpressed with Jayant Yadav's performance, he wants to include Karun Nair which might bolster the batting line-up and provide some vital contributions. Jayant Yadav had a successful debut series against the English previous year where he made a century batting at number nine. However, his contribution with the ball as not been as satisfying and the off-spinner has also failed to make use of such a rank turner in Pune.
The 99 test veteran also wanted to drop the speedster Ishant Sharma as the Banglore pitches might not help Ishant's habit of bowling back of a length delivery. Azharuddin suggested the right arm pacer, Bhuvneshwar, to be included in the squad who can prove to be a bowler of prime importance for his swing abilities. He said that "Any batting debacle leaves the team on backfoot. I am not saying that the series is lost but one need to look at the kind of track you want to play. I reckon Chinnaswamy will not have this kind of turn. So my feeling is that Jayant Yadav and Ishant Sharma may be dropped from playing eleven".
He also lashed out the Indian spinners, especially Jadeja for not being impactful on such turning tracks. Azhar also heaped on praises for the visiting spinner Steve O'keefe who demolished the Indian side and wanted Jadeja to learn on how to bowl on such tracks. He stated that "O'keefe bowled the line that Jadeja should have bowled. If you looked at Jadeja's line, it was slightly on off stump or slightly outside making use of the rough. That was where he made mistake". It will be interesting to see what the Indian test skipper has in his minds and how he takes on Azhar's advice.