Back to the drawing board for inspired, frustrated Sharapova
Published 01/26/2016, 6:44 AM EST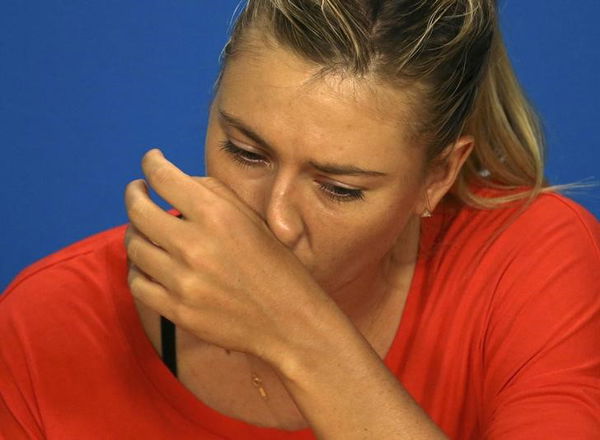 ---
---
MELBOURNE (Reuters) – Maria Sharapova said she was inspired as well as frustrated after losing to Serena Williams in the Australian Open quarter-finals on Tuesday, a defeat which extended her losing streak against the American to 12 years and 18 matches.
ADVERTISEMENT
Article continues below this ad
The 28-year-old Russian, who last beat Williams at the season-ending tour championships in 2004, kept pace with her 34-year-old opponent for all but the last game of the first set, before crumbling in the second.
"It's obviously always frustrating," she said after her 6-4 6-1 loss. "I mean, it's motivating. It's tough to sit here 30 minutes after the match and talk about the match, but that's part of my job.
ADVERTISEMENT
Article continues below this ad
"It's motivating because she's at a different level. She makes you go back to the drawing board, not just for me, but for many other players. She makes you work. That's inspiring."
Sharapova's work coming into the tournament had clearly been focused on her serve, which was much improved on the years when she was plagued by shoulder issues and which earned her 21 aces in her fourth round match on Sunday.
When she needed it most, however, facing four set points in the crucial 10th game of the match, her serve failed her and she ceded the opening stanza 6-4.
"I feel like if it was five-all, the momentum would have been a little bit different than going into where she played a really great beginning of the second set," Sharapova said.
"You know, I think at five-all maybe the mentality of her confidence would have changed a little bit."
Two of Sharapova's 18 defeats by Williams have come in the final of the Australian Open. One came in the French Open final and another at the final of the London Olympics.
Instead of hoping to avoid her, however, Sharapova said the only way to break the hex was to keep reaching the latter stages of tournaments, where she would likely face the 21-times grand slam champion.
ADVERTISEMENT
Article continues below this ad
"Keep setting up opportunities," she said. "Keep getting to the point where I have an opportunity to play against her.
"Keep finding a way to turn that around. If I don't have that chance then I don't have the opportunity to try something different."
Sharapova came into the tournament light on match practice after injuring her left forearm and said getting that treated would be her main priority on her return home.
ADVERTISEMENT
Article continues below this ad
"I think that's really important," the world number five said. "I think this will be a time to just get myself ready for a long year. I don't see myself playing anything before Indian Wells (in March)."
(Editing by Peter Rutherford)