Bahrain GP- 5 things we learned
Published 04/07/2016, 1:53 PM EDT

---
---
ADVERTISEMENT
Article continues below this ad
A brilliant rollercoaster of a race in Sakhir, Bahrain saw Nico Rosberg continue his superb run as he added to his 5 race winning streak with a dominating drive on Sunday. A power unit failure resulted in a retirement for Sebastian Vettel during the formation lap itself, but Kimi Raikkonen's well fought second place finish gave the Prancing Horse something to cheer about. Lewis Hamilton drove a brilliant comeback drive to finish 3 after a collision with Bottas on the run down to the 2 corner left him in the midfield, with a damaged front wing. Romain Grosjean finished a sublime 5 as Haas F1 continue their fairytale debut in F1. Let's have a look at some conclusions we've gathered from this amazing race.
Rosberg is no pushover:
ADVERTISEMENT
Article continues below this ad
A 5 consecutive victory for Nico Rosberg saw him take a comprehensive lead in the driver's championship, acquiring maximum points so far. While Lewis Hamilton insists that there's a long way to go till the end of the season, and that a comeback is imminent, there is no denying that Rosberg intends to give it his best. With Hamilton securing pole positions in both the races so far, it is clear that a shift in the balance of power has still not occurred in Mercedes. Lewis Hamilton has his work cut out if he is to bounce back.
Ferrari's reliability woes continue: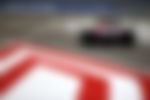 While Ferrari have edged closer to Mercedes this season, they still have a long way to go as far as reliability is concerned. An engine failure in the formation lap provided a big blow to Sebastian Vettel's title charge and the German was forced to retire his car before the race even began. A similar power unit failure led to Raikkonen's retirement in the previous race in Melbourne. Some people might argue that sooner or later, Ferrari will win a race on merit in the likelihood that they would have one of their 'days'- good days as in Malaysia, Hungary and Singapore last year. But that is exactly what Ferrari are not looking for, as they plan to mount a serious title challenge this year, unlike their efforts last year which were less than threatening to Mercedes. And until they sort out their reliability issues, any form of development in pace is unlikely to aid them in beating Mercedes.
Haas F1 are here to stay: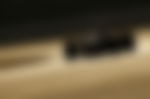 While most of us were sceptic at Grosjean's decision to leave Lotus to join Haas, a new team which was destined to struggle in the competitive world of Formula 1, it turns out that the Frenchman had it all planned out. Either that, or he was taking a huge gamble. While we would like to believe that it's the former, Grosjean couldn't have dreamed of a better start to his career at Haas. A strong 5 place finish in Bahrain saw the Frenchman climb to 5 place in the driver's championship. However, things could go better in the other garage as their second driver Esteban Gutierrez suffered a second retirement in as many races. It's almost as if Haas are sacrificing one car to the race gods in exchange for excellent results for the other car. Jokes aside, there can be no denying that Haas is here to stay, and possibly compete in the upper midfield.
ADVERTISEMENT
Article continues below this ad
Formula 1 has a bright future ahead:
It was a field day for the young guns in the current pack. Stoffel Vandoorne acquired his and Mclaren Honda's first points of the season, with a stellar drive to finish 10. With barely any preparation with the car, Vandoorne not only finished ahead of his more experienced team-mate Button, but also out-qualified him. This is just an indication of the Belgian's talent, and it won't be long before he's offered a permanent race seat in Mclaren.
Further back in the field, it wasn't a bad day at the office for Pascal Wehrlein, as he finished a brilliant 13 in the Manor, ahead of both the Force Indias and the Sauber of Felipe Nasr. The German qualified an amazing 16 place, and was consistently in the top three in the speed traps during the practice sessions. At this rate, a points finish for Manor doesn't appear too far in the offing.
Teenage prodigy Max Verstappen drove an amazing race to finish 6, thus handing Scuderia Toro Rosso their first ever points in Bahrain while Daniil Kyvat finished 7 after starting a lowly 15 in the grid.
With the likes of promising drivers like Esteban Ocon and Pierre Gasly in the reserve ranks, waiting for their chance to prove themselves, it's safe to say that Formula 1's ultra-competitive spirit will not diminish in any way.
Sort out this qualifying mess, please! :
Einstein's famous quote- "Stupidity is doing the same thing over and over again and expecting different results", makes tremendous sense as the FIA desperately look for options after yet another drab qualifying session in Bahrain. Following the disappointment in Melbourne, the FIA decided to give the 'musical chairs' style elimination format another chance. Similar happenings ensued, with a flurry of activity in the beginning, followed by a silent, uneventful end to every session. Rumours are surfacing of a new 2 lap qualifying to be implemented in China. But please FIA, let us have our 2015 format back.
ADVERTISEMENT
Article continues below this ad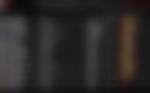 Feel free to voice your opinions below.