WATCH: Kimi Raikkonen Calls Out His Engineer in Hilarious Radio Exchange
Published 03/27/2021, 4:05 AM EDT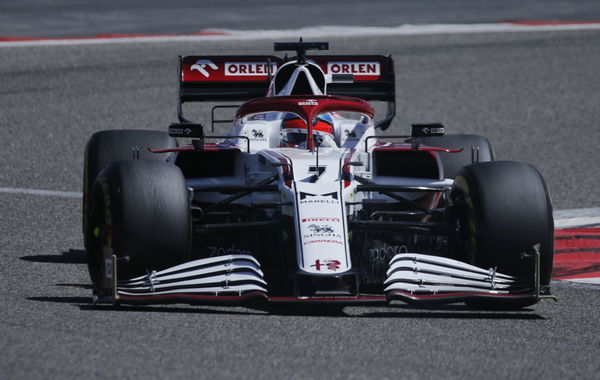 ---
---
Kimi Raikkonen is known for his personality both on and off the track, and this year is no different. During the free practice session in Bahrain, Raikkonen got into a crash but soon got back on the track. However, after he got back to the track, the Finn experienced radio problems and was unable to communicate with his engineer. Kimi, being Kimi, dealt with the situation in his usual tongue-in-cheek way.
ADVERTISEMENT
Article continues below this ad
The 41-year-old is entering his 20th year in F1, He would continue on the grid with Alfa Romeo in the upcoming season. Raikkonen will partner alongside Antonio Giovinazzi.
During the first practice session of the season, Raikkonen put in 18 laps around the circuit and finished 11th in timesheets. In the second practice session, he finished 16th on the timesheet.
ADVERTISEMENT
Article continues below this ad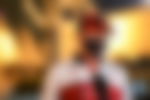 The Alfa Romeo team only scored 8 points in last year's championship but remains optimistic for the season ahead and tries to aim to score more points in the 2021 season.
Kimi Raikkonen struggles to communicate with his engineer after crash
The veteran driver was going back and forth with his race engineer, asking him if they could hear each other. Kimi lost his front wing during the crash, and thus, his team wanted to call him into the pits.
After asking his engineer "can you hear me now?" countless times, Raikkonen responded with a hilarious answer, "But you answer still."
While speaking in the press conference before the first practice session, Raikkonen revealed that he is unsure how will the team perform in 2021. He said, "No idea where we are. The car ran smoothly. For sure there are things we need to improve, we always want more downforce but it's the same for everyone."
"Where we end up, are we going to be exactly the same as last year or better, who knows. I don't know, nobody knows in the team, so we are always guessing. I hope we will be better and more in the top-10 fight. Very soon we will find out," Raikkonen concluded.
The Iceman on staying on the grid after 2021
With the rule changes coming in 2022, Raikkonen's future is unsure. Will he choose to retire, or will be up for the challenge that he will face next year? In an interview with Sky Sports as quoted by PlanetF1, he said, "I think everybody is excited to see what happens, but honestly it doesn't really dictate if I am racing or not."
ADVERTISEMENT
Article continues below this ad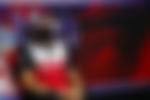 Raikkonen added, "But I hope for the sport, everybody hopes for the sport that it does what they say it is planned to do."
Raikkonen is one of the most experienced drivers on the grid. Will his years of knowledge around the track help him to do better in the upcoming season? Only Sunday's opening race will answer those questions.
ADVERTISEMENT
Article continues below this ad