Ballon d'Or 2015- Winners
Published 01/13/2015, 5:47 AM EST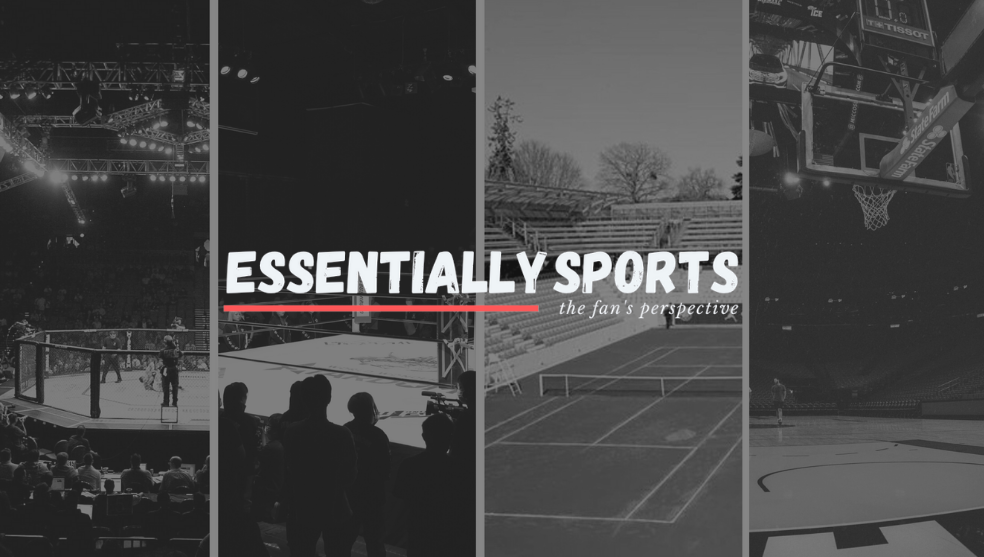 ---
---
ADVERTISEMENT
Article continues below this ad
So, the much awaited Ballon d'Or ceremony concluded in Zurich where football's greatest are honored for their achievements. Here is a look at the winners from the latest event.
FIFA BALLON D'OR:
ADVERTISEMENT
Article continues below this ad
Cristiano Ronaldo
Yes, the golden boy from Portugal has now been crowned as the best player on the planet 2 times in a row and 3rd time overall, beating fellow nominees Lionel Messi and Manuel Neuer to this year's award. 2014 was an incredible year for him and winning an award that means so much to him, was well deserved.
The Portuguese machine had a brilliant last season, helping Real Madrid win the La Decima as well as scoring a record 17 goals in the process. He was also the top-scorer in the La Liga and Copa del Rey. Ronaldo also finished last season with the European Golden Shoe, sharing the award with Luis Suarez. All this came with numerous niggling injuries, but Ronaldo pushed on despite fears over his long-term future. These injuries did, however, come to haunt him in the World Cup, where he saw his team crashing out of the tournament while it was in its infancy.
However, the fighter we know he is, he has been ruthless in the current season. He broke La Liga's 79-year league record thanks to 17 goals in the opening 10 matches of the season. Scoring in almost every match and notching assists for fun, he was at the centre of the recently ended record-breaking run for Real Madrid.
After receiving the trophy from Thiery Henry he said "I would like to thank all of those who voted for me", Ronaldo said as he accepted the award. "It has been an incredible year. I would like to continue the work that I have done so far. I want to try to improve, to become better as each day goes by.
"I never thought that I would bring this trophy back home on three occasions. I want to become one of the greatest players of all time. Of course, this requires a lot of effort and I hope to get there."
From the skinny kid at Sporting Lisbon to 3rd Ballon d 'Or, Ronaldo has once again shown the world what hard work can achieve.
Vote Division-
Ronaldo — 37.66%
Messi– 15.76%
Neuer — 15.72%
FIFA WOMEN'S WORLD PLAYER OF THE YEAR:
Nadine Kessler
At the age of 26, German midfielder Nadine Kessler ended an incredible 2014 by being crowned FIFA Women's World Player of the Year. The captain of Wolfsburg succeeds fellow German international Nadine Angerer – last year's winner.
Captaining the Wolfsberg side who won the defended their Bundesliga and Champions League title, she earned the UEFA Best Women's Player in Europe Award for 2013/14. She was also a part of the German team who romped to victory in all 10 World Cup qualifying matches.
Her reaction was priceless after winning the award.
"I didn't even dare dream of accolades like this. I wanted to play my football, be successful and give it my best shot. But as I say, I'd never even bothered to dream that something like this might come of it all."
She was incredible this year, and there may be more to come from her in this year's FIFA Women's World Cup in Canada.
Vote Division:
Kessler — 17.52%
Marta — 14.16%
Wambach — 13.33%
FIFA PUSKAS AWARD:
James Rodriguez
The Puskas award, the only award that was chosen by the fans from the shortlist, was one of the most exciting. Last year, the Puskas award was a giveaway as no goal came close to Zlatan's sensational bi-cycle kick. This year though was a much tighter affair, With 3 great goals in the top 3, it was hard to choose. It was hard not to vote for the flying header by Robin van Persie or the amazing volley by Roche. But given the importance and the timing of the goal, it's a fair selection by the fans.
The extraordinary volley with which James Rodriguez opened the scoring for Colombia against Uruguay at the Maracana in the Round of 16 at Brazil 2014 has been chosen by users of FIFA.com and francefootball.fr as the best goal of 2014.
Vote Division:
Rodriguez — 42%
Stephanie Roche — 33%
Robin van Persie — 11%
FIFA WORLD COACH OF THE YEAR FOR MEN'S FOOTBALL:
Joachim Low
After 8 and half years of relentless hard work, Low finally achieved what he was assigned for, winning a major trophy with The German national team. Leading the 'Die Mannschaft' to 2014 World Cup win was something, as he said, that will be unforgettable.
Low, just like Vicente del Bosque, developed his own style of play and had a great set of players to implement the same. Whilst dominating all the major competitions, his team somehow faltered in the later stages. But this time, he finally got the best out of his players and won the tournament undefeated.
Votes Division-
Low — 36.23%
Ancelotti — 22.06%
Simone — 19.02%
FIFA WORLD COACH OF THE YEAR FOR WOMEN'S FOOTBALL:
Ralf Kellermann
Though most of us do not follow women's football, it's refreshing to see how the sport has grown over the years. Achieving something that any coach in the World will be proud of, this man successfully defended the Bundesliga and quite astonishingly the Chamoions League title with Wolfsberg.
Well it's said that while getting to the top is hard, staying there is harder. Yet the Duisburg native appears to have found the secret formula.
Vote Divison-
Kellermann — 17.06%
Meinert — 13.06%
Sasaki — 13.06%
WORLD XI:
Neuer; Lahm, Ramos, David Luiz, Thiago Silva, Di Maria, Iniesta, Kroos, Messi, Ronaldo, Robben
There were no major surprises in the team of the year, though inclusion of David Luiz raised some eyebrows. Being the most expensive defender, he has definitely not been the best, and someone like Diego Godin or Matt Hummels might have been more deserving.
Also the case of Andres Iniesta in the team also seemed unfair as he had a below par season with Spain and Barcelona. Some notable mentions who could have been in his place are Aturo Vidal, Luka Modric or Thomas Muller who were all fantastic for their national team as well as their club.
Real Madrid and Bayern Munich both had 3 players each in the side.
Nonetheless it was a phenomenal team and football fans like us could only imagine what it would be like if they all played together.
ADVERTISEMENT
Article continues below this ad
ADVERTISEMENT
Article continues below this ad