Bangladesh will be ready for a fight: Stuart Law
Published 09/18/2015, 12:57 PM EDT
By

Follow Us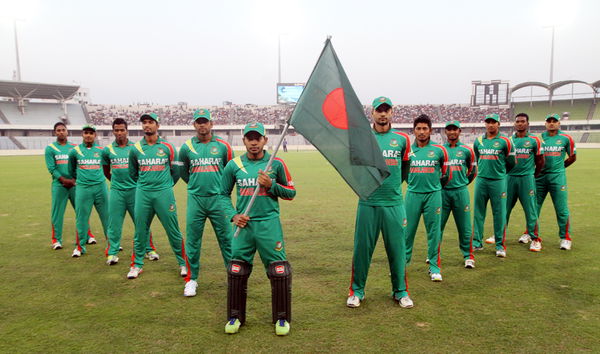 Former Australian batsman Stuart Law feels that Australia may not have an easy time in Bangladesh on their upcoming two-Test tour, starting 9 October, if Bangladesh continue their good performances. Law has previously coached Bangladesh and Queensland and is now working with Bangladesh U-19 side to prepare them for the World Cup next year.
ADVERTISEMENT
Article continues below this ad
Bangladesh have lost only two of their last 12 Tests at home, having most recently drawn a series against South Africa. Further, since November last year, they have lost only two ODIs of the 14 played at home, including series wins against Pakistan, India and South Africa.
ADVERTISEMENT
Article continues below this ad
"If Bangladesh play anywhere near what they have been in recent times, they will give Australia a real fright," Law said. "People who are expecting Australia to come here and be the big bully and beat Bangladesh out of the stadium, don't think that's the case. Bangladesh will be ready for a fight."
ADVERTISEMENT
Article continues below this ad
The new-look Australian side under captain Steve Smith has two uncapped players, fast bowler Andrew Fekete and opening batsman Cameron Bancroft. In addition, eight players have played fewer than 10 matches. With the retirement of Michael Clarke, Brad Haddin, Chris Rogers, Ryan Harris and Shane Watson, the Australian side is largely inexperienced and the conditions in Bangladesh could test the side.
"Australia are going through rebuilding," Law said. "It is a different look team. The amount of experience that has left the team recently is a huge hole to fill.
ADVERTISEMENT
Article continues below this ad
"Understand it will be hot. The ball will turn and another big stepping stone would be to get used to the lifestyle here. They have a lot of hurdles to jump over. Bangladesh has to play good cricket. It will be tight."
Australia will play their first Test in Chittagong, starting 9 October; while the other starts from 17 October.