"Banned!" – Fans Mock Forza Horizon 5 While Appreciating Custom Livery From a Gamer
Published 11/28/2021, 8:14 AM EST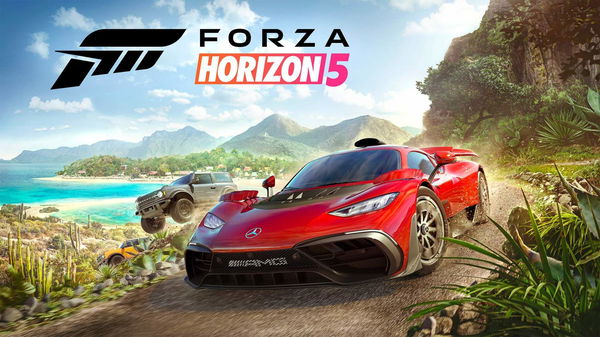 ---
---
Following the release of Forza Horizon 5, racing fans have raved about the gameplay in the latest title of the popular racing franchise. With a load of great cars available to drive in the serene country of Mexico, this is a game players shouldn't miss out on. However, the community has some issues with the online world, especially the developer's massive ban wave.
ADVERTISEMENT
Article continues below this ad
The community has posted a lot of posts on forums like Reddit where they have showcased them receiving bans from Playground Games. As it's an online game, fans expect to see players receiving bans for various reasons. However, it seems like the community isn't happy with the developer's decision to ban anyone with no concrete reasoning. This has caused players to be quite cautious with whatever they do in the game, especially with customization.
ADVERTISEMENT
Article continues below this ad
Forza Horizon 5 fans worry about bans from creating custom liveries
A recent Reddit post on r/ForzaHorizon encapsulated everything the community's been worried for a long time. The post included a player's custom livery involving the characters of The Powerpuff Girls in Bubbles, Buttercups and Blossom. Many fans loved the design that they can use as a custom livery on any of their cars. However, many fans made jokes about how the player might fall into trouble with the developers and receive a ban.
For the past few weeks, many players have received bans for over 8,000 years from the developers for reasons unknown. Some are worried that they will receive suspensions for creating liveries based on real world things. This includes characters from a popular animated show like The Powerpuff Girls. Moreover, fans have also complained about getting suspended for designing liveries based on anime, cartoons and many more.
ADVERTISEMENT
Article continues below this ad
Too much restraint for fans
Fans have seen bans become common in many games like the Call of Duty franchise for various reasons. This includes hacking, and modding which damage the experience of others. However, it seems like Forza Horizon 5 developers have banned players for creating certain liveries, even though it doesn't affect gameplay at all. Other than that, some fans have even received suspensions for using exploits to earn more credits, even though they have only used a mistake made by the developers.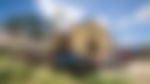 ADVERTISEMENT
Article continues below this ad
In the end, it seems like Playground Games doesn't want players to not go overboard with designs and liveries. However, this has caused creative players to not use the custom livery feature at all, as they fear receiving suspensions. It remains to be seen if the developers will ease up on their stance. However, as of right now, the community isn't happy at all with their decision.
WATCH THIS STORY- Toughest Video Game Bosses of All Time