"You're Lying to Me": Neymar Junior's Son Overawed With Rafael Nadal's Surprise
Published 04/24/2021, 6:46 AM EDT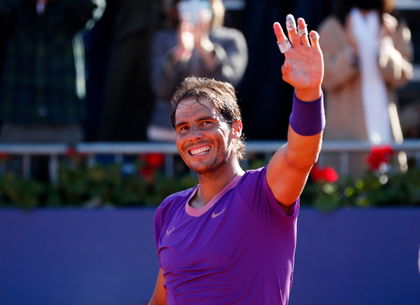 ---
---
Rafael Nadal's off-court charm makes him as much a darling to his fans as his on-court exploits. While he has been putting in extra hours at practice to fine-time his game ahead of matches at the ongoing Barcelona Open, he rarely misses out on a chance to oblige a fan even in times of social distancing.
ADVERTISEMENT
Article continues below this ad
And it is one such gesture that left one of his young fans – Davi Lucca, son of Brazilian soccer superstar Neymar Junior – speechless.
Rafael Nadal attracts big soccer personalities to his match
ADVERTISEMENT
Article continues below this ad
The ace former Barcelona star shared a story on Instagram on how the 'King of Clay' made his son's day by sending him a personalized video message.
Nine-year-old Lucca was among a smattering of high-profile fans, alongside the likes of FC Barcelona president Joan Laporta and players like Pedri Gonzalez, Riqui Puig and Francisco Trincao, who were in attendance at the Pista Rafa Nadal to catch one of his matches live.
However, owing to the restrictions to ensure player safety in pandemic times, the young fan couldn't meet his idol and 11-time Barcelona champion in person.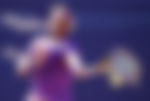 The Spaniard's promise to Neymar Junior's son
Later, when Nadal got to know of it, he decided to spring a surprise on young Lucca by sending him a video message.
As the 13-time French Open champion appeared on the video saying, "Davi Lucca, how are you?", the nine-year-old's jaw dropped in stunned amazement.
Nadal continued, "I heard that you came to watch one of my matches recently. I'm sorry that I wasn't able to greet you, but with the virus around it was impossible. Hopefully, when this is all over, you can come back and we can meet properly some day. Sending a big kiss."
ADVERTISEMENT
Article continues below this ad
Though he has come face-to-face with some of his other idols like Argentinian soccer great Lionel Messi and Spain defender Gerard Pique, young Lucca had to pinch himself to believe that Nadal was on a video addressing him.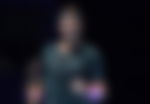 ADVERTISEMENT
Article continues below this ad
After the chat, the nine-year-old excitedly told his mother, "Mum I'm so happy! He spoke to me…Nadal!"