Barcelona vs Valencia Marked by yet Another Incident of Favourtisim Towards the Catalan Gaints
Published 01/26/2020, 4:10 PM EST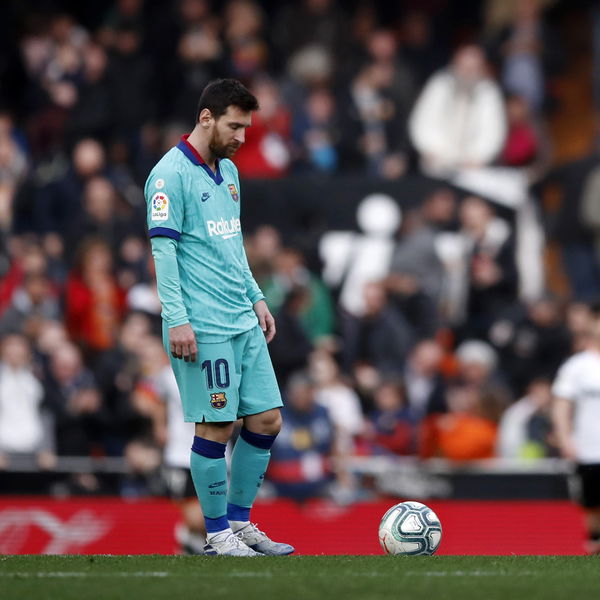 ---
---
Barcelona were hoping for a change in fortunes when they sacked Ernesto Valverde. However, his replacement, former Real Betis manager, Quique Setien hasn't had a great start to his career at the Camp Nou. A
ADVERTISEMENT
Article continues below this ad
it wasn't a pleasant result for Seintien as he saw his side lose 2-0 to LaLiga rivals Valencia.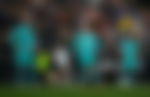 ADVERTISEMENT
Article continues below this ad
Although, the match between Barcelona and Valencia made headlines for other reasons too. Barcelona was once again accused of being favoured by the referees. 
An incident happened in the second half when French defender, Samuel Umtiti, brought down Valencia forward Maxi Gomez. 
While it was a clear foul though Valencia wanted to play advantage as they Ferran open on the wings.
Though the referee decided to abandon the play although there was no head injury caused. This caused a stir amongst the Valencia faithfuls.
Barcelona vs PSG, Round of 16, Champions League
Another such incident of a referee favouriting Barcelona was reported in PSG's infamous 6-1 humiliating loss to Barcelona. It was an incident including Javier Mascherano and Angel di Maria.
The Barcelona midfielder brought down his countryman inside the box. And in spite of it looking like a clear foul, the referee didn't award a penalty to PSG. 
Although he did award a penalty to Luis Suarez on the other end. Which was honestly a questionable decision given the Uruguayan went down a little too easy. 
El Clasico, Semi-finals, Champions League
It was Jose Mourinho's Real Madrid and Pep Guardiola's Barcelona going up against each other.
The two arch-rivals were facing each other in the Champions League semifinal. And you can't keep controversy off an El Clasico. 
Jose Mourinho's side lost the tie due to a red card been shown to Portuguese defender Pepe.
Though the circumstances under which the decision were made were controversial. As Pepe was red-carded for a foul on Dani Alves, which was exaggerated by the Brazilian as he dived.
ADVERTISEMENT
Article continues below this ad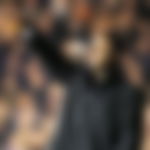 Later, the referee also showed a red card to Jose Mourinho for showing excessive discontent. 
ADVERTISEMENT
Article continues below this ad
Through the years quite a few incidents have taken place which has highlighted referees favouritism towards Barcelona.
However, one mustn't see this as some conspiracy. Though the governing bodies should also look to curb these mistakes.