Barcelona's fall from grace
Published 08/29/2017, 10:34 AM EDT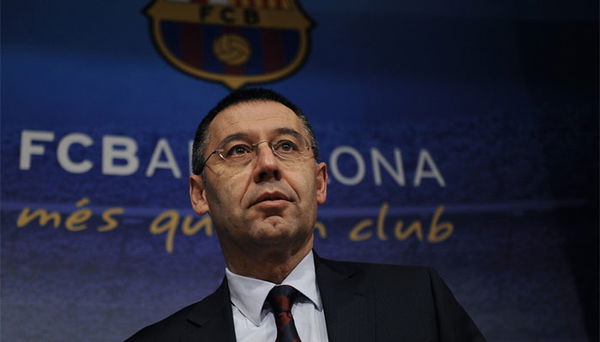 ---
---
Over the last decade, Barcelona has epitomized greatness. Not so long ago, they compromised possibly the greatest club side to have ever taken field. That side had everything one can dream of. The squad's core was from homegrown talent, they played beautiful football and most importantly, they won everything possible. Over the last 10 years, Barcelona were champions of Spain 6 times, conquered Europe thrice and had their hands on multiple other trophies. This spell included them being treble winners twice. This was more than just a golden era and their dominance was unparalleled.
ADVERTISEMENT
Article continues below this ad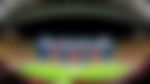 In light of the recent events, it is fair to say the fortunes have changed for them. Last season was a poor one by their standards. They lost out on the league title to a fabulous Real Madrid side but were also forced out of the champions league having been crushed by a strong Juventus side. The season also saw a shameful 4-0 defeat in Paris to PSG, which was made by an extraordinary comeback at Nou Camp. The flaws in their side were there for everyone to see as well as the need for reinforcements and change in coach.
ADVERTISEMENT
Article continues below this ad
The summer did see a new coach arriving but their problems were anything but solved. The departure of Neymar came as a shock to the board and was as good an exhibition there can be about the Catalans' fall from grace. It was unimaginable for Barcelona to ever even risk losing one of their best players and that too happening at such spoke volumes.
The things wrong at the Barcelona side are in plenty at the moment. A look at Barcelona's line up in the first game of the season gave a serious reality check. If one takes Messi out of the team, the quality of the side would resemble a mid table surprise. It is currently a far cry from a side that one expects to be among the favorites for the champions league.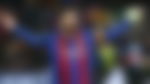 The transfer window has given the prime evidence of how poorly things are being run at Barcelona. Their pursuit of targets like Dembele and Coutinho was embarassing and showed their desperation. The tactics were far from morally correct and the difficulty to conclude the deals speaks volumes about the incompetence in their board room.
The current set of elected administrators have ruined the club to a large extent. While there is a whole list of issues they have handled terribly, the biggest and most widespread mistake that has been the root of all the problems is the fact that Barcelona have lost their DNA. For as long as time goes, Barcelona have taken pride in themselves as the "Mes que un club" (more than a club). The club claims to be one that puts morals and ethics above everything else. They have taken satisfaction in playing football the right way or as they call it the Cruyff way. They have taken joy in showing the world how to build a world class squad from in house talents from their famous La Masia Academy.
ADVERTISEMENT
Article continues below this ad
It all started all those years ago when they decided to give their shirt sponsorship deal to Qatar Airways and took it away from UNICEF. It was a huge move away from what they stood for and moved towards being a commercial entity. That was only the first of many steps that have led them to become the complete contrast of the club they were.
Their team has been seen extensively stimulating on the pitch, their players have been caught in tax scandals and their owners have been part of criminal acts and also been jailed. The running of football club Barcelona has been shambolic for a while now. In such cases, quite clearly the success on the pitch is unsustainable.
As expected, the effects of it have spread on the pitch and had a direct impact on their game. Barcelona, which used to be a club that epitomized youth, currently has a squad which is aging and nearing their end. Instead of investing in their academy and youth, Barcelona has bought a 29-year-old player who was playing his trade in the Chinese league.  For a club that always relied primarily on its Academy to sign such a player and put the future of their very own Serbio Roberto at risk, completely discarding Sergio Samper, is an indication of things not being the way they should be in Barcelona.
ADVERTISEMENT
Article continues below this ad
It's true that this is a way that's very difficult to make work. That is the reason every club cannot do it. But for every club for every culture, there is a certain thing that works. There is no right way or wrong way in football, it's just what suits you the best. For Barcelona, the above mentioned things worked. They need to go back to that if they want to sustain success.
Last month we saw Barcelona invite plane crash affected Chapecoense for the annual season curtain raiser friendly  at Nou camp. That is the club Barcelona is known to be and they should focus on getting that image back.They need to start trusting their Academy again. They need to start trusting in the power of youth again. There is a need to buy more world class talents like Dembele and not panic and buy on players like Paulinho. They need to start trusting their brand of football again. They need to regain the Barcelona DNA.