Barcelona's season on the cusp of failure?
Published 04/20/2016, 11:58 AM EDT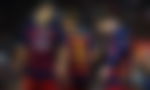 ---
---
Ever since Luis Enrique took over at Camp Nou there's been a vibe of success all across Spain and Europe. Exceeding all expectations, he guided the Blaugrana to their first continental treble since the Guardiola era. Pundits claimed that he was destined for greatness as the last manager to win the treble in his first season in-charge was Pep Guardiola himself. But the shoes were supposedly too big to fill.
ADVERTISEMENT
Article continues below this ad
Having won all but the Spanish Super Cup, Barcelona went on a 39-match unbeaten streak claiming the FIFA Club World Cup along the way and looked set to retain all the honors they had achieved in the past season which would've expanded their dominion over Domestic, European and World football. Well, almost.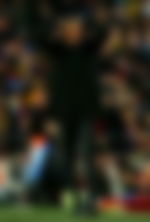 Two weeks ago, Barcelona sat nine points clear atop La Liga and were favourites to offload Atletico Madrid from the Champions League only for a calamitous fall from grace. They are now on a 6-match run in all competitions with only one inconsequential win, that saw them crash out of the Champions League at the hands of Atletico and their lead at the top of the league cut down to merely a head to head record. It has been a cataclysmic change in fortunes as the Catalan giants are poised to lose it all.
ADVERTISEMENT
Article continues below this ad
Some noticeable factors could account for their catastrophic run of form which has seen them lose three league fixtures on the trot for the first time since 2003.
Lack of depth on the bench
Squad depth was highlighted as a concern when they had just started their 39-game unbeaten run in mid-October. And the depth decreases alarmingly as we move up the field. They posses two world-class goalkeepers, decent cover in defence and satisfactory depth in midfield. But they simply do not have replacements for the superb Messi, Suarez and Neymar.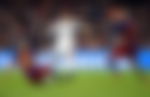 Sandro has done little to nail down a starting spot and is currently out injured with wingers Rafinha Jr. and Munir not experienced enough to step up to MSN's level. No one can deny the fact that Barcelona have been riding on their success so far because the defence has looked terribly frail and it was only a question of whether their attacking prowess could outweigh their defensive frailties.
In recent weeks, with Messi, Suarez and Neymar failing to produce the goods, teams have decided to sit deep, stay organised and give their all on the counter. Thus Barca have been leaking goals and failing to score at the same time. Sadly, the squad's performance and mentality has plummeted at the business end of the season. Considering Barcelona have already played 57 games in all competitions this season, a small squad can only play so many games before tiring out.
Over dependency on MSN
Barcelona have had a terrific season on the goalscoring front with a plethora of goals scored in every competition they've been involved in. In all, they've scored 132 goals in 57 games this season which is an excellent return considering they average 2.5 goals per game. Out of this figure, 110 goals have been scored by Messi(38), Suarez(45) and Neymar(27) alone.
The figure is gigantic and accounts for almost 83% of the total. But here's the flip side of the story, only 22 goals have been scored by the rest of the team, which is very alarming.
Pundits had always questioned the extent to which Barca could cope if the MSN started misfiring or one of the three got injured. We now have the answer to that. Interestingly enough, the Blaugrana do not possess players on the bench worthy of making an impact in a difficult game or provide crucial match winners in tight situations. They don't have a plan B which would've done them a world of good in the previous couple of fixtures.
Is Messi playing injured?
The speculation is rife in the rumor room that Messi is infact playing with a serious muscle problem. Credible journalists such as Guilleum Balagué claim that it is indeed the case.
ADVERTISEMENT
Article continues below this ad
Stats clearly show that Messi runs the least out of the outfield players playing in midfield and attack. And while he was helping his side win games and advance, no one batted an eye. But Messi has been less charismatic of late and his runs in behind the defence have lessened considerably, dropping deeper and deeper into the midfield with each passing game.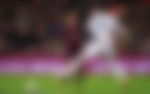 Surprisingly he's breaking all the wrong records as well with him failing to score or assist a goal in 500 minutes for the first time in his career. The run thankfully ended against Valencia but it wasn't enough for his side to grab something from the fixture.
ADVERTISEMENT
Article continues below this ad
With the curse of the Champions League voodooing them out of the competition, they are still in the race for the La Liga title and have booked their place in the final of the Copa Del Rey. But they are tantalisingly close to letting this season slip away as a failure.