Nolan Arenado Predicted St. Louis Cardinals Wildcard Success Months Before Winning Streak
Published 09/30/2021, 9:58 AM EDT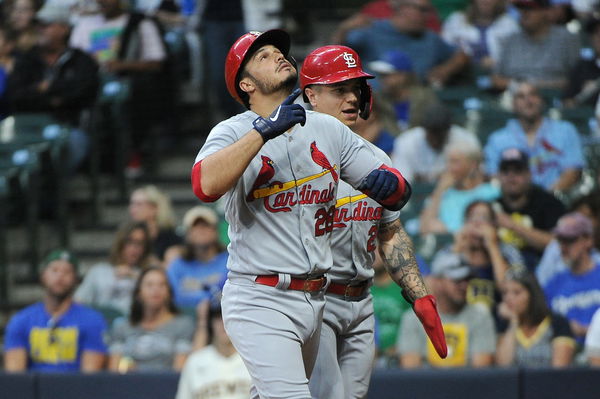 ---
---
The St. Louis Cardinals have stunned the world by turning their fortunes around with a 17 game winning streak. Initially, the stats were not looking in the team's favor to reach the postseason, but they clinched their NL Wild Card spot on Tuesday.
ADVERTISEMENT
Article continues below this ad
While the fans were losing hope, St Louis Cardinals stud third baseman Nolan Arenado never lost hope. Interestingly, he had predicted their wild-card game entry a long time ago.
ADVERTISEMENT
Article continues below this ad
Arenado's Bold Prediction about St. Louis Cardinals
Before their incredible 17 game winning streak this season, the team had a 2.3% chance of making the playoffs at 44-46. Fast forward: they have sailed their way through by winning 17 games in a row. Now St.Louis Cardinals are having one of their best MLB seasons, as they have marked their place in the postseason.
Back in July only, Nolan Arenado made the prediction during the All-Star Break in conversation with MLB Network. He said, "Hey, we're playing the wild card game… watch. I promise you we're playing the wild card game."
Sadly, St. Louis Cardinals' winning streak was broken by the Milwaukee Brewers with a 4-0 loss. This is the first defeat they have faced since September. Nevertheless, they have already established their place in the post-season. St. Louis Cardinals fans will now see their power pack performances throughout October as well.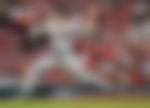 Nolan Arenado is a complete package for the team
Eight times golden gloves winner Nolan joined the St. Louis Cardinals in February 2021. While initially there were doubts about his performance, Arenado has proved his place as an asset for the team. Nolan is the one of the league-best defense at third base.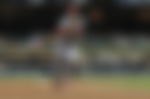 What's even more eye-catching is his versatile hold on the plate. Popularly known as the home run-bashing slugger, he is also a line driver hitter and has been hitting over most walls in the league.
ADVERTISEMENT
Article continues below this ad
However, above all of that, Arenado brought in the spark to win for the team. He believed in the team when all the odds were going against them. Now that St. Louis Cardinals have reached the post-season, do you think Nolan Arenado with his teammates can take the team to more heights?
ADVERTISEMENT
Article continues below this ad