EPIC! When Shaquille O'Neal Embarrassed Michael Jordan Twice
Published 09/08/2021, 12:48 AM EDT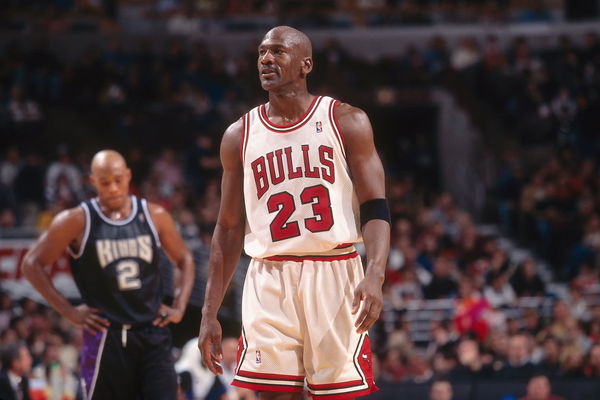 ---
---
If one tries to look back and list every player that has helped shape the league, it'll be a long day. Starting with legends like Wilt Chamberlain and Bill Russell, we are here today with LeBron James, Kevin Durant, and Steph Curry on the court. The 90s, though, were dominated by the Chicago Bulls and Michael Jordan — who won six NBA titles (two three-peats) over the span of eight years.
ADVERTISEMENT
Article continues below this ad
As Jordan began entering the tail-end of his career, a handful of younger NBA stars started to stand out. This includes Shaquille O'Neal, undoubtedly one of the best centers the game has ever seen. Though O'Neal started shining after moving to the Los Angeles Lakers, his time with the Orlando Magic from 1993 to 1996 is just as memorable.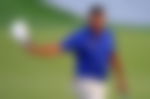 ADVERTISEMENT
Article continues below this ad
Shaquille O'Neal's 1995 dunks over Michael Jordan
1. The East Conference Semifinals
Maybe one of his career highlights, O'Neal lead the Magic to a 4-2 semifinal win in the East against Jordan's Bulls. Having returned to the NBA after his baseball stint,
Jordan
was unable to carry his team to the Finals.
O'Neal and Penny Hardaway were steering the team, the former delivering some of his best basketball performances.
As per the highlight, the now-49-year-old retired NBA icon dunks on Jordan and Scottie Pippen both. Pippen lunges from behind, while Jordan tries his best to block the shot — moved out of the way by O'Neal's left hand. They stood no chance against the seven-foot star, who was determined to help his team win.
ADVERTISEMENT
Article continues below this ad
The highlight is one of O'Neal's best, only furthering the focus on his talent and growth as a player.
Interestingly, O'Neal took to trolling Jordan about the same on Facebook back in 201t. He had titled it 'Dunkin' on MJ', calling it flashback Fridays. He even admitted once that his own son wasn't aware of his 4-2 win, and had to show them himself.

The other highlight, uploaded on YouTube, is just another witness to O'Neal's moments. As the bucket misses, Jordan and O'Neal both reach for the rebound. As O'Neal is taller, he ends up reaching over Jordan, who ducks and bends over as the former slams it home.
ADVERTISEMENT
Article continues below this ad
Jordan and O'Neal shared space on the court till 2003, when Jordan retired for the third and final time with the Washington Wizards. By then, O'Neal and Kobe Bryant had taken over with their three-peat in LA (2000 to 2002). O'Neal soon moved to Miami Heat in 2004, winning another title alongside Dwyane Wade in 2006. Jordan was inducted into the Hall of Fame in 2009, and O'Neal in 2016.