76ers Legend Charles Barkley Explains How Doc Rivers Is Also to Blame for Ben Simmons Trade Saga
Published 09/03/2021, 10:30 AM EDT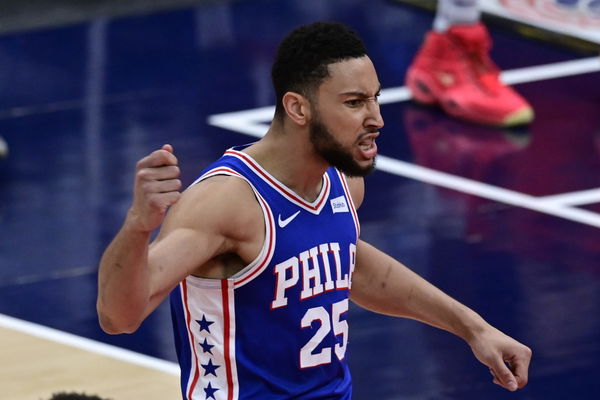 ---
---
The Philadelphia 76ers are in a tough position. The former number 1 pick in the 2016 draft, Ben Simmons has clarified that he no longer wants to be associated with this franchise.
ADVERTISEMENT
Article continues below this ad
Who and what are to blame for this?
Several experts believe that Ben's lack of confidence on the court is a key factor in the player's decision. However, a part of the NBA Community is also holding the head coach Doc Rivers, along with the franchise itself, responsible for Ben's strained relationship with the 76ers.
ADVERTISEMENT
Article continues below this ad
Philadelphia 76ers legend Charles Barkley also agrees that Rivers is partly responsible for the beginning of this trade saga.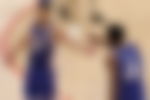 Barkley claims Doc Rivers deserves blame in the Ben Simmons situation
Recently, Charles Barkley appeared on 'The Mike Missanelli Show,' where he shared his reaction to Ben Simmons' trade request and what he would do if he had been in Daryl Morey's place.
Subsequently, Mike played him a recording of Doc Rivers after the Game 7 loss to the Hawks for the 76ers. In that recording, a journalist asked head coach Rivers if he felt Ben Simmons would be a point guard on a championship-winning team. Doc said, "I don't know the answer."
ADVERTISEMENT
Article continues below this ad
When Charles heard this statement, his first response was, "That's an unfair statement."
Further, he added, "Are you kidding me? That was the softest criticism, like that's a fair criticism too. And then what else bothers me Doc got – first of all I blame Ben Number one. Cause he's already got one coach ran out of town, cause he won't shoot the ball. So now he's on the clock and then I blame Doc too. We have all these games of the Sixers all year, they're an elite team. If I had a dollar for every time I heard Doc say 'Wait, you want me to take Ben Simmons out the game.' And I'm like, 'yeah we do! That's why we keep asking you. We're playing five on four.'"
ADVERTISEMENT
Article continues below this ad
Barkley criticized Doc Rivers for consistently defending Ben Simmons throughout the season. He implied that it was such behavior of the coach and the franchise that enabled Simmons into becoming like this. Allegedly, the franchise knew about this problem ever since they drafted Simmons into the league.
So, can we blame the 76ers for this strained relationship with Ben Simmons?