'A Bonafide Scrub': When Stephen A. Smith Hilariously Reminded The Lakers Why They Should Be Happy About Signing Pau Gasol
Published 10/06/2021, 3:30 PM EDT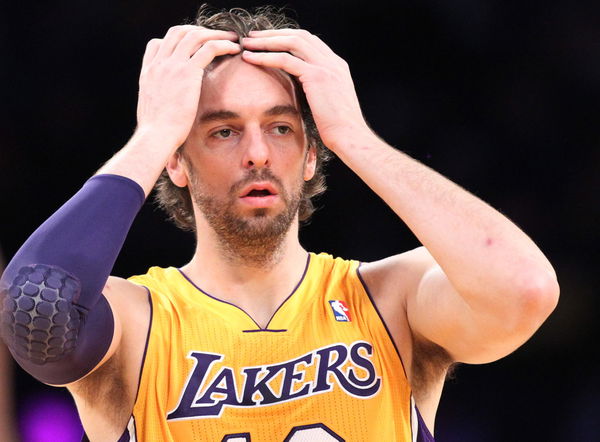 ---
---
Pau Gasol has officially announced his retirement from all forms of basketball. In 2001, Memphis had drafted Gasol in the NBA, where he played six and a half seasons. He averaged his career highs in points, assists, blocks, and minutes on the court with Memphis. However, he enjoyed the most team success with the Lakers where he won two championships.
ADVERTISEMENT
Article continues below this ad
When the Los Angeles Lakers were looking for a suitable replacement for Shaquille O'Neal, they initially went with Kwame Brown. Most experts and fans did not accept this signing and were critical of it. Therefore, when the Lakers finally replaced him with Pau Gasol, most analysts and fans rejoiced.
Here is some hilarious footage of NBA Analyst Stephen A. Smith explaining why the Laker Nation should be happy about this decision.
ADVERTISEMENT
Article continues below this ad
When the Lakers got PAU GASOL for Kwame Brown, Javaris Crittenton, Aaron McKie, draft rights to Marc Gasol & 2 future draft picks.

😂 Stephen A. Smith…

— Ballislife.com (@Ballislife) October 5, 2021
Smith explains why the Lakers should celebrate signing Pau Gasol
When the Lakers traded Kwame Brown among other players for Pau Gasol, the NBA Analyst had some funny and brutal opinions about this trade. When asked if he thought the Lakers gave too much for Gasol, he said, "Is that a trick question? They gave up Kwa-me Brown, who cares? I could care less!"
After explaining how the draft assets given in return for Gasol don't have a lot of value, he came to the main reason why the Lakers should be happy. He said, "More importantly, Kwame Brown is gone! The City of Angels, Hollywood should be celebrating."
"Throw a parade already whether you win a championship or not. This man was a bonafide scrub! He can't play! No disrespect whatsoever, but I'm sorry to call, tell everybody the truth, the man cannot play the game of basketball."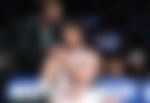 Explaining why he was not a fan of Brown's game, he said "He has small hands, he can't catch the ball, he has bad feet, he can't really move even though he's mobile, doesn't really know what he's doing, doesn't have a post move that he or he puts to memory that he can do two times in a row."
Watch This Story: The LeBron James Innovation Center: A Sneak Peek
He has no game whatsoever, plays no defense, doesn't have the heart, the passion or anything that comes with it, and you're asking me whether they gave up too much? Please. The Los Angeles Lakers knew exactly what they were doing. They should celebrate right now, and Kobe Bryant should not be saying a word!"
ADVERTISEMENT
Article continues below this ad
What did this mean for the Lakers?
Somehow, Smith has indeed stuck to his reputation of having strong opinions throughout his career. This explanation clearly reminds us that the draft pick number does not decide the success a player would have in the league.
Watch This Story
ADVERTISEMENT
Article continues below this ad
Therefore, Gasol has gone down in the history books of the Lakers while he was the third overall pick in the same draft class as Kwame.
Did you agree with Smith? Let us know.