A Decade of Ownership: Comparing the Hornets' Situation Before and After Michael Jordan Took Over
Published 08/16/2021, 2:30 PM EDT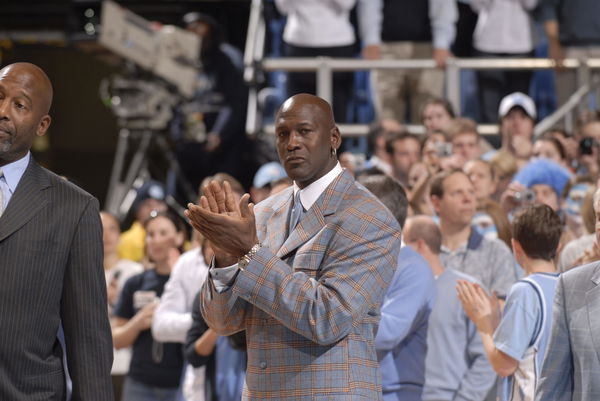 ---
---
Six-time NBA Champion Michael Jordan is the role model for many who hope to make it to professional basketball. And Jordan's post-retirement life has been equally successful. The principal owner of Charlotte Hornets in the NBA and 23XI Racing in NASCAR, he became the first billionaire player in NBA history in 2014.
ADVERTISEMENT
Article continues below this ad
Michael Jordan bought a minority stake in Charlotte Hornets in 2006 and also became the Managing Member of Basketball Operations at Charlotte. In 2010, Jordan became the majority owner of the Hornets, thus making history as the first former NBA player to own an NBA franchise.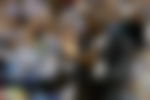 Michael Jordan opened up on expectations as an owner
ADVERTISEMENT
Article continues below this ad
The NBA approved Jordan's purchase of the Bobcats (now Hornets) in March 2010. The same year, Jordan spoke of his experience as a minority owner and majority owner.
"When Bob brought me in, he brought me in as a basketball consultant," Jordan said in a 2010 interview.
"What was asked of me was never to be at the forefront of this organization, whereas everybody was saying we don't see him, we don't know if he's around town. That was never asked of me initially," he added.
"Now that I'm invested in a team. Now my reputation, my financial commitment, is at risk. Where else would I be? I gotta be at the front."
Michael Jordan's tenure as Hornets owner
Jordan's tenure as the majority owner started with a bang – Charlotte qualified for the playoffs after eight years. However, the very next season, the team posted a 7-59 in the regular season, which was the worst winning percentage in NBA history.
ADVERTISEMENT
Article continues below this ad
The next season Charlotte posted 21-61 in the regular season and finished 14th in the Eastern Conference. However, apart from qualifying for playoffs in 2009-10, Charlotte finished out of the top 10 in their conference every season since 2004.
Before Jordan, the team had never qualified for the playoffs since their comeback in 2014. Under Jordan's ownership, Charlotte Hornets have made it to the playoffs thrice. However, they have never made it past the first round. They also posted their best winning percentage since 2004 in the 2015-16 season (.585).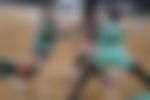 The team's financials have improved under Jordan. According to Forbes, Charlotte Hornets are currently worth $1.5 billion, a 20% increase in two years. But the franchise hasn't qualified for the playoffs in the past since 2016 and will look forward to bettering their results this season.
ADVERTISEMENT
Article continues below this ad