Allen Iverson Forgets Lakers' LeBron James As He Names Top 5 NBA "Killers"
Published 10/02/2021, 1:11 PM EDT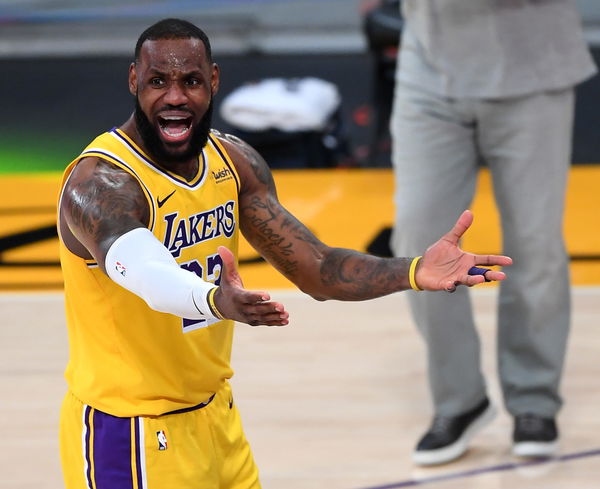 ---
---
There's a fine margin between the best and the greatest. Some athletes just always rise to the occasion and perform at the top level every time they play. This fine margin that separates a great from a legend is the killer instinct. Players like Michael Jordan, Kobe Bryant, LeBron James are well known for their killer instinct.
ADVERTISEMENT
Article continues below this ad
Among the current batch of players, many have that instinct and mentality to never give up. These players play every second as if it were their last.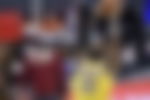 Many regard LeBron James as one of the best NBA players of this generation. He has a 'never give up' attitude and has even won a championship from being 3-1 down. LeBron is a warrior through and through. However, former Sixers star, Allen Iverson, has left him out of his top 5 killers in the NBA list.
ADVERTISEMENT
Article continues below this ad
WATCH THIS STORY: LeBron James' Best Clutch Moments of His Playoff Career Against Jimmy Butler, Victor Oladipo & Others
LeBron James not among the top 5 killers in the NBA according to Allen Iverson
Allen Iverson recently appeared in an interview with Taylor Rooks of Bleacher Report. During the interview, Taylor asked Iverson to name the top 5 killers in the NBA according to him. To this, Iverson replied: "Steph Curry, Kevin Durant, James Harden."
After taking three names, Iverson paused for a second and smiled. Taylor then asked him what is the smile for.
"Because I know a lot of killers," he replied.
ADVERTISEMENT
Article continues below this ad
"Bradley Beal, he's a killer. Oh! Dame (Damian Lillard). Dame's the killer. Certified. Dame, just, he's a monster with it. Steph is just bad as hell, but Dame? Just so rude. He's just disrespectful. He will just do anything, pass half court and just let it fly. Buzzer beaters. No fear. He's not just a killer, he's a serial killer."
Watch This Story
It appears Allen Iverson is a big fan of Damian Lillard's killer instinct. He heaped a lot of praise on the Portland Trail Blazers star. Damian Lillard is one of the best point guards in the NBA and has stayed with the Blazers since 2012. There were reports that Lillard wanted to trade in the summer, but the 31-year-old quashed those rumors and will stay in Portland this season.
ADVERTISEMENT
Article continues below this ad
Iverson had some really excellent choices in terms of 'killers'. However, one big name Iverson missed out on his list is LeBron James. James's winning mentality is something that separates him from others. Many tout him as the most clutch player in the NBA. But as Iverson stated, it's hard to pick the top five as there are so many players to pick from.