An Iconic Michael Jordan Record that No One But Giannis Antetokounmpo Can Possibly Break at This Moment
Published 01/09/2021, 3:47 PM EST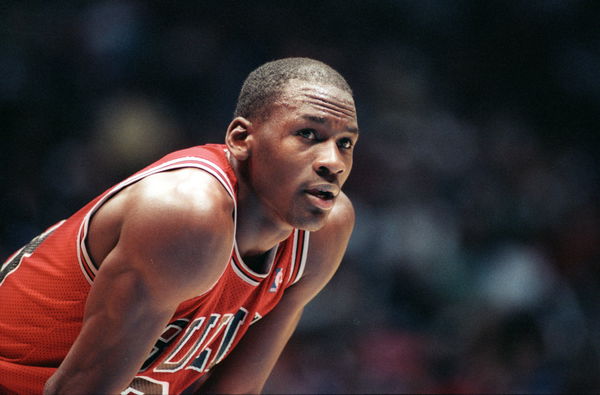 ---
---
Michael Jordan is arguably the greatest player to take to the basketball court. To back that claim, his fans frequently point to his 6 Championships with a 6-nil winning record in the NBA Finals. While he is also one of the few players to win both the MVP and Defensive Player of the Year trophies.
ADVERTISEMENT
Article continues below this ad
To put it into perspective only Michael Jordan, David Robinson, Kevin Garnett, Hakeem Olajuwon and, Giannis Antetokounmpo have achieved this recognition.
And to further separate them, only MJ, Giannis, and Hakeem completed the double in the same season. However, the Chicago Bulls guard was the first to conquer this previously unheralded feat.
ADVERTISEMENT
Article continues below this ad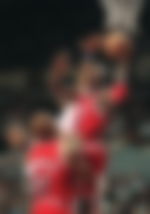 However, Jordan isn't the 'GOAT' in the eyes of most fans for just any reason. He is the only one to average 30 points per game in a season which he did in 1987-88 and still took both the gongs home. While David Robinson came agonizingly close with 29.8 points to his name.
And the 'Greek Freak' could easily have matched MJ as well. When he completed the elusive double last season, he recorded 29.5 points per game. If not for his load management with the Bucks resulting in reduced minutes, he might have emulated Jordan.
Who else in the NBA can equal this unique record held by Michael Jordan?
The league today is dominated by shooting-centric guards who can't defend well. And those who are DPOY candidates are simply not MVP candidates. Except for Giannis, who is proficient on both ends of the floor.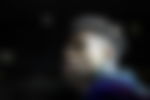 However, chances of him winning the MVP are low until he wins the Championship. So, who else can do it? Probably Joel Embiid.
ADVERTISEMENT
Article continues below this ad
The Philadelphia 76ers big man is an explosive unit in the paint, much like David Robinson. He just needs to find that consistency in his game.
The 1987-88 season was legendary for Jordan
Watch This Story
The very definition of dominance. He averaged 35.0 points per game while also stealing the ball 3.2 times every game. And he started every game too, unlike the load management heavy era of today.
ADVERTISEMENT
Article continues below this ad
Also taking the plaudits at the All-Star weekend. Firstly, he dueled Dominique Wilkins in what is now a cult Slam Dunk contest in Chicago. Then, he took home the All-Star MVP in front of his home fans. If that doesn't prove who the 'GOAT' is, nothing ever will.