Analyst Questions Ben Simmons' Motives as He Shockingly Returns to Philadelphia
Published 10/12/2021, 3:46 PM EDT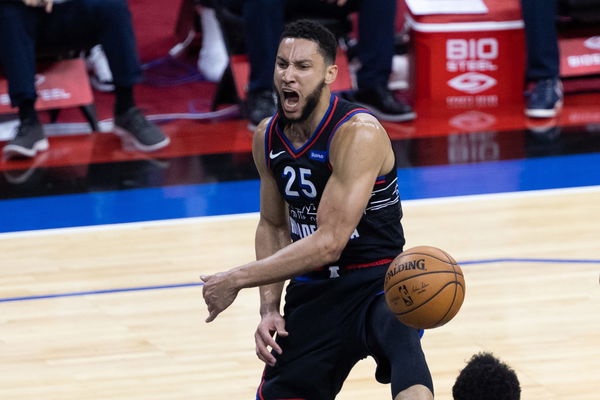 ---
---
As the NBA offseason continued, the Ben Simmons and Philadelphia 76ers situation worsened. While Simmons seemed to be done with the organization, he returned to Philadelphia a few days before the season begins. That being said, many questions have been raised against his intentions.
ADVERTISEMENT
Article continues below this ad
After the Philadelphia 76ers crashed out of the playoffs, trade rumors about the 25-year-old guard increased. Eventually, Simmons himself wanted an out from the team. Even though the team continues to want Simmons back, many, including Joel Embiid, seem to have formed opinions on the matter.
ADVERTISEMENT
Article continues below this ad
Why is Ben Simmons back in Philadelphia?
"A lot of people are looking at it as very positive," said Chris Broussard of First Things First. He mentioned head coach Doc Rivers, who seemed to be relieved at the press conference without even seeing Simmons personally. The 76ers have been trying to win a title for years, and Simmons and Embiid are at the core of that goal.
Now, while Rivers and most others seem happy, Broussard was unsure of Simmons' motives to return. After having ignored the team, everyone was somewhat waiting for some trade news soon. Having said that, trading Ben Simmons might not be an easy task for the 76ers.
"Is he coming in to get his money? Is he coming in to act up in the hopes of forcing a trade?" Broussard asked, wondering if he was there for his paycheck or to play and suit up for the upcoming season. If Simmons does decide to put all differences aside, it would only be beneficial for the team. Still, he could very well pressure the team for a trade.
Broussard ended up comparing the situation to James Harden and Anthony Davis, who were both traded out of Houston Rockets and New Orleans Pelicans, respectively. Today, both are playing for a team chasing the title.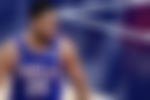 Will Simmons play with the 76ers?
ADVERTISEMENT
Article continues below this ad
The analyst also admitted that he does understand the excitement in Philadelphia right now. However, it won't mean all problems will disappear. Fans debated on their own in the comments, many agreeing that Simmons was there to get paid, and increase his trade value. Some defended the young guard, stating that he seems to be back to play.
WATCH THIS STORY: Moments to Look Out For in The Leagues Short Film NBA Lane That Commemorates Their 75th Anniversary
Watch This Story
At the end of the day, the 76ers need to win a title. Therefore, unless Simmons does perform and starts shooting jump shots, a trade can be expected.
ADVERTISEMENT
Article continues below this ad
With the preseason games going on, the 76ers will be playing the Detroit Pistons for one last game before the regular season begins.
What did you make of this whole situation? Let us know.