Blazers' Damian Lillard Name-Drops WWE Legend Hulk Hogan in Latest Song Before SummerSlam 2021
Published 08/20/2021, 5:14 PM EDT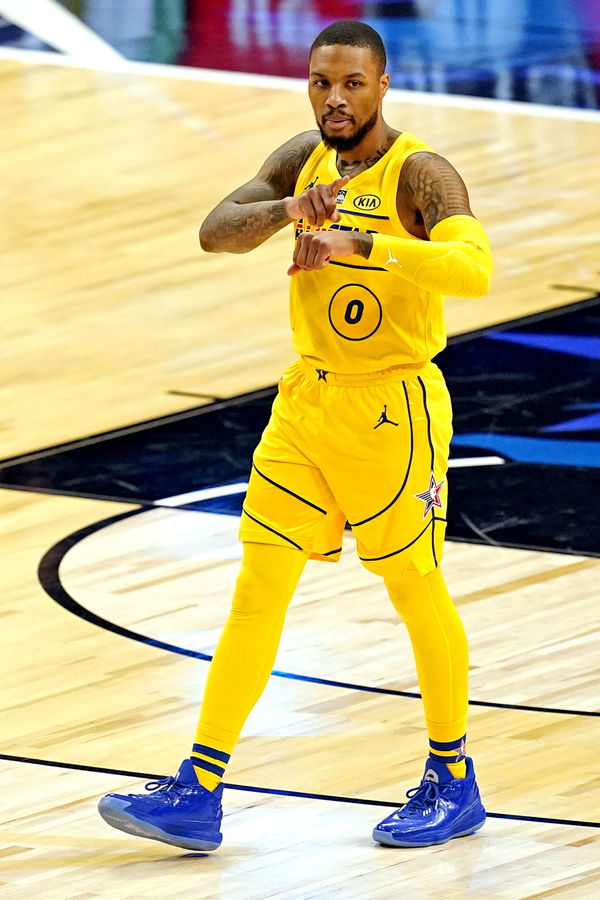 ---
---
The American Rap Industry is extremely synonymous with the NBA. They intertwine rap and basketball as a part of the American culture. So many players in the NBA use the hip-hop industry as a platform to showcase their alternate skills. Hence, many rappers have chosen an alternate career path simultaneously with the NBA. They include Damian Lillard, Aaron Gordon, and Iman Shumpert, among others.
ADVERTISEMENT
Article continues below this ad
Therefore, they have reiterated that a professional player is capable of much more than just his contributions on the court. Side projects are a natural component of modern sports. Another component that turns players become style idols for their enthusiastic fans is the 'sneaker culture.'
The much-awaited match between Roman Reigns and John Cena will happen at the SummerSlam 2021 event tomorrow. John Cena has been a childhood hero for many of the young adults in today's generation. While we witness the greatness of our generation's legend, here's a look at how some of the older generations perceive the WWE.
ADVERTISEMENT
Article continues below this ad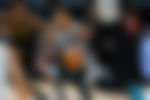 Damian Lillard and his shout out to DeMar DeRozan and Hulk Hogan
Damian Lillard released an album today called "Different On Levels The Lord Allowed". In a track of this album called "Overnight ft. Blxst", Lillard made some shoutouts and name-called some of his NBA colleagues and personal heroes.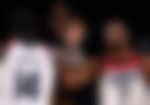 Someone can only link this shout-out to DeRozan as a reminder of the time when DeRozan was basically forced out of Toronto. Even in 2018, Damian Lillard had taken to Instagram to express his appreciation of DeMar. He really appreciated DeRozan's loyalty and was sad for him when he had to leave for the Spurs in the Kawhi trade.
The second part of the focused lyrics are a shout out to Lillard's idol Hulk Hogan. In the pandemic's beginning back in 2020, Damian Lillard took to Twitter to respond to some questions. Among them a challenge revolved around who he thinks should be in the "Mt. Rushmore" of Wrestling. Thus implying who he thinks are the foundational members of the wrestling community in the country.
ADVERTISEMENT
Article continues below this ad
Lillard included Hulk Hogan in his list, but with an asterisk. Lillard has previously shown he is a die-hard fan of 'Stone Cold' Steve Austin. However, he couldn't decide between Hulk Hogan and Bret Hart as the fourth member of this stature.
ADVERTISEMENT
Article continues below this ad
Yet, one thing that can be concluded is that Damian Lillard follows and respects the wrestling community. Therefore, to date, Lillard pays his homage to the wrestlers he considered as the best.