Bradley Beal Claims Trading Russell Westbrook to Lakers Added Depth to Wizards: "We Got Spence, Got KCP, Kyle Kuzma"
Published 01/25/2022, 5:38 PM EST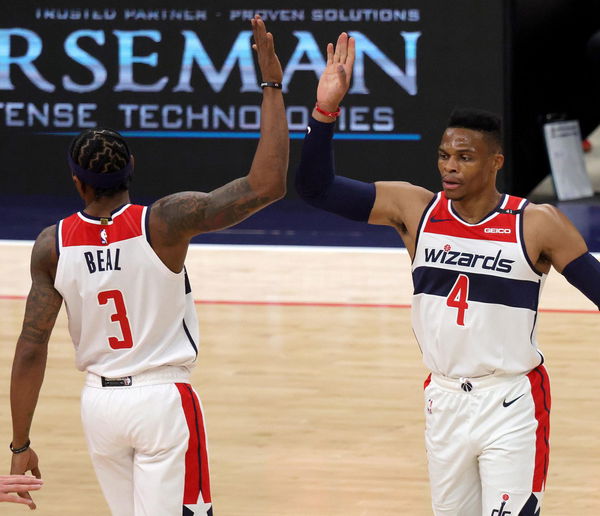 Bradley Beal has been the franchise player for the Washington Wizards ever since they drafted him. Earlier, his duos with John Wall and then with Russell Westbrook were the key pieces upon whom the franchise had their hopes. John Wall was earlier arguably the franchise player for the Wizards. But ever since he left, Bradley Beal clearly took charge.
Bringing in Westbrook, the Wizards made the playoffs, only to get eliminated by the 76ers. After only one season with the Wizards, the franchise parted ways with Westbrook. However, Bradley Beal is rather optimistic about that instead of lamenting over losing the teammate who brought out the best in him.
ADVERTISEMENT
Article continues below this ad
Beal expresses optimism in a post-Russell Westbrook Wizards roster
On the Woj Pod with Adrian Wojnarowski, Bradley Beal expressed what clearly seemed like optimism. This was over having attained so many crucial high-caliber players in exchange for just Westbrook.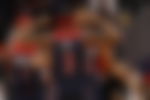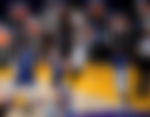 He said, "..we traded Russ, getting the pieces that we have, you know, that created our depth. You know, we traded one guy, got four or five guys back. You know, we got Spence, got KCP, (Kyle) Kuz, Trez (Harrell), and they're all viable pieces to our team. Those are four starters, right there three or four starters. And to see that transition, that was, it wasn't easy, you know. Getting acclimated with everybody at first. But we got off to a 10 to 3 start, right? We got off to an unbelievable start, we bought into, to how we needed to play."
What does this mean for the Wizards?
ADVERTISEMENT
Article continues below this ad
It is an undeniable fact that Bradley Beal had one of the best, if not the best season of his career last season. With Westbrook's playmaking and ability to draw the defense, Beal unleashed the best version of himself on the court. He averaged the highest points per game in his career last season.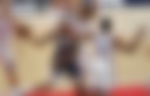 However, Westbrook arguably had his deficiencies on the court which were contrary to the franchise's expected outputs. Therefore, the team extracted the most value out of prime Russell Westbrook by trading him for players with tremendous potential.
ADVERTISEMENT
Article continues below this ad
Since Beal is clearly the franchise player, it is hard to imagine that they did not consult him while taking this decision. However, since there is no confirmation on that, one can only assume that he gave up his own benefit for the benefit of the team. However, is that a sign of a genuine leader? Can Beal finally help the Wizards build a winning roster around him? Can he take Washington all the way to their first NBA Championship? Let us know what you think about it.
Watch This Story: LeBron James Compares Himself to Michael Jordan and Tom Brady