Bradley Beal's Wife Gets Into a Heated Exchange with Ronnie 2K
Published 08/22/2021, 5:36 AM EDT
By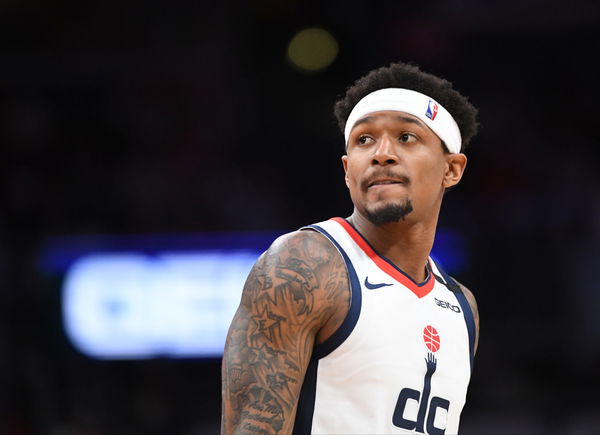 Over the years, the annual NBA 2K ratings have ultimately led to some controversy or another. Most fans and NBA players end up disagreeing, resulting in some social media banters and debates along the way. This time, a focus point was Beal's rating – drawing out reactions from the Washington Wizards star, his wife Kamiah, and fans as well.
ADVERTISEMENT
Article continues below this ad
Ronnie 2K awarded Beal a rating of 28, something which felt unfair to most after his 31.3 points, 4.3 assists, and 4.7 rebounds per game season.
ADVERTISEMENT
Article continues below this ad
Beal's reaction to the same remained iconic. The 28-year-old ended up using his own gif in response to the rating. His reaction seemed hilarious to most, and everyone was amused at Beal's ability to have a good laugh.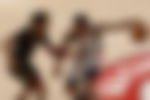 However, his wife Kamiah ended up in the argument, defending Beal's performance and locking heads with Ronnie 2K on Twitter.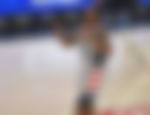 What did Kamiah Beal have to say about Bradley Beal's NBA 2K rating?
Always ready to defend her husband, Kamiah jumped in to speak up against the NBA 2K ratings. She ended up calling Ronnie and his ratings a joke, asking him to not flatter himself.
Don't flatter yourself. Your ratings are just a joke. I Call it how I see it. I'm sure you'll run into a few others that share the same belief though. & ps, the game is trash. Carry on. https://t.co/NEsKnUbZK7

— Kamiah Adams-Beal (@KamiahAdams) August 20, 2021
Ronnie had tweeted about Kamiah, adding that in the end, they had even offended 'the wife' over the ratings. In response, Kamiah ended up insulting the game itself while offering to introduce him to like-minded people.
Of course, fans had a problem with the ratings, supporting Kamiah and dissing Ronnie. Some asked why the ratings are so controversial, wondering if it is only for clout.
2k is a trash game. That's why we don't want to stream it 😂🤷🏾‍♂️

— De'Aaron Fox (@swipathefox) March 21, 2020
ADVERTISEMENT
Article continues below this ad
Sacramento Kings' De'Aaron Fox was also among those who criticized the game. Even LeBron James reacted to the ratings, commenting that Steph Curry and Kevin Durant should at least be 99.
ADVERTISEMENT
Article continues below this ad
Trae Young questioned the ratings on his own, asking when they would actually get it right.