BREAKING: New York Knicks Finally End their Search for A Head Coach
Published 07/25/2020, 2:03 PM EDT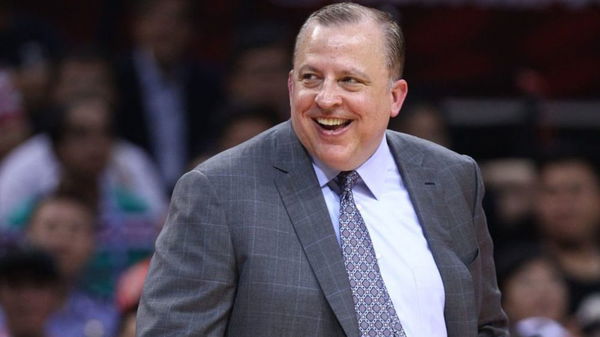 ---
---
The New York Knicks are one among the eight teams that aren't taking their talents to Orlando. But, they would feel just fine as the management is deeply focused on reviving the team from their shambles. The Knicks were on a wide search for the team's vacant head coach position, and it seems like they have finally fixed in on their target. 
ADVERTISEMENT
Article continues below this ad
There were many probable candidates list to be in contention for the coveted Knicks coaching job. From Kenny Atkinson to Lakers' assistant coach Jason Kidd, everyone's name was thrown on the list. But now, there remains only one. 
Adrian Wojnarowski of ESPN dropped his famed "Woj Bomb" just moments ago to send everyone into a frenzy amid the NBA scrimmages. The Knicks have been reported to have finalized talks with a former Head Coach of the Year. Here is what Woj wrote in his tweet:
ADVERTISEMENT
Article continues below this ad
"The New York Knicks and Tom Thibodeau are finalizing a five-year deal to make him the franchise's next coach, sources tell ESPN."

There. The ice is broken, isn't it? After months of intense searching, the New York Knicks have finally found their candidate. Tom Thibodeau has plenty of experience as a head coach and he certainly looks like the right man to lead the Knicks at this point in time. 
The New York Knicks desperately need to revive themselves
The Knicks have not been registering good seasons in the recent past. The team has been struggling even though their roster's potential beams a shining light of talent. When David Fizdale took over as the head coach in 2018, the Knicks ended up as the bottom-most team in the East in his first season. 
ADVERTISEMENT
Article continues below this ad
The Knicks' front office did not enjoy the downhill ride and fired Fizdale after just 22 games in his second season in charge of the team. From being a feared team in the 90s, the Knicks have now put themselves in a challenging situation. 
In the past five seasons, they haven't finished higher than tenth in the Eastern Conference. There is no better wake up call and the front office has taken a major step by hiring Thibodeau. The 62-year-old is certainly capable of overturning the Knicks' worrying status.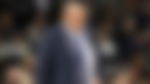 ADVERTISEMENT
Article continues below this ad
The New York Knicks will be setting their prime focus on getting Thibodeau settled in with the team. Franchise owner James Dolan hasn't been seeing any significant success within the team and would desperately want to enjoy some kind of progress. It will be interesting to see if Thibodeau can manage to revitalize the Knicks next season. 
SOURCE: Adrian Wojnarowski