Brooklyn Nets' Blake Griffin Expresses His Unhappiness Against Detroit Pistons Fans
Published 09/09/2021, 5:30 PM EDT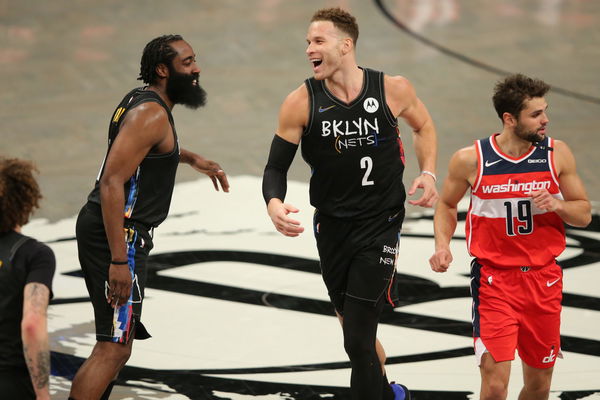 ---
---
In his athletic prime, Brooklyn Nets forward Blake Griffin was a monster inside the paint. He was almost unstoppable at the rim, but his career has been ridden by injuries ever since the Clippers drafted him. In the last preseason game of his draft season, Griffin injured his knee and got his regular-season debut delayed by seven weeks.
ADVERTISEMENT
Article continues below this ad
When he left the Clippers for the Pistons, history repeated itself in a way. He got injured often even in the Detroit Pistons. Therefore, he was often on the bench during his stint at Detroit. They saw him as one of the worst signings in the franchise's history. And recently, he acknowledged the city was not very appreciative of him.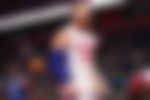 Brooklyn Nets revived a washed-out Blake Griffin?
ADVERTISEMENT
Article continues below this ad
The former All-Star was a Piston for three years. However, his all-star performances were not repeated a lot in the Pistons. The 32-year-old averaged 20.7 points per game, 6.7 rebounds per game, and 5 assists per game in 138 games with the Pistons.
Griffin dropped some shade at Pistons fans on the Pardon My Take podcast. He was opening a pack of trading cards and pulled his own card from his time with the Detroit Pistons.
He reacted, "That must have been the 2018-19 season when I was an All-Star, All-NBA, I dunked a few times, played in the playoffs injured, but ya… I'd hate me too."
Pistons supporters have long believed that the veteran did not give his best for the team. And, yes, his lack of vintage dunks had a role to play in that. Griffin's choice to join the Brooklyn Nets has caused a lot of animosity between the Detroit fans and the 32-year-old.
ADVERTISEMENT
Article continues below this ad
Now, Griffin has found a place for himself in the regular rotation of a super team.
ADVERTISEMENT
Article continues below this ad
While he acknowledges his past, the change in his mentality shows that he is looking forward to a better career. One of the key factors in causing this rift between Griffin and the fans is that he did not display his classic dunking ability a lot in his time at Detroit.
As soon as he joined the Nets, however, he somehow found his dunking ability again. While this is a positive sign for his career, it is natural that Detroit fans would feel that Griffin finessed them.