Bulls' Lonzo Ball Enters Damian Lillard Territory With New Rap Track but Disables YouTube Comments
Published 08/22/2021, 10:03 AM EDT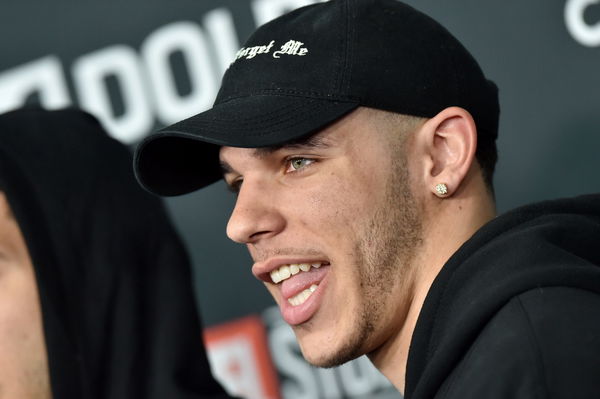 Music and basketball have been intertwined in American Culture ever since time immemorial, especially when it comes to rap and hip-hop music. Many basketballs players have gained recognition for being musicians as a side gig. It's the same with Damian Lillard, who is infamous for being a talented rapper. Having featured in songs with major artists like Lil Wayne and Snoop Dogg, he recently dropped an album with absolute bangers and meaningful songs.
But that doesn't undermine another talented baller in the NBA world who also dropped his music this week. Lonzo Ball, who currently plays with the Bulls, also released his song this week. Titled 'Ice,' the song also features Starside.
ADVERTISEMENT
Article continues below this ad
Lonzo has also been extremely active with his music and has released over 40 songs on Apple Music and Spotify. We already know how talented the Ball family is in the NBA. However, this has helped remind the world that a professional player is capable of much more than just his contributions on the court.
It does not matter that Lonzo's music does not receive as much recognition as Dame's. What matters is that he has shown that he does not limit his talents to basketball.
Moreover, Lonzo closed off the comments section in this new release. Albeit an odd choice, this shows that he is not doing this for recognition or criticism, but rather for his own gratification.
What Damian Lillard thinks about Lonzo Ball
Dame has indeed shown his support for Lonzo Ball and what he does in the league. He thinks the latter will make a huge improvement in his performance in the league next season.
Earlier this month, the Chicago Bulls officially acquired Lonzo Ball's services from the Pelicans in a player-plus-cash trade. They traded him for Tomáš Satoranský, Garrett Temple, a second-round pick, and cash.
ADVERTISEMENT
Article continues below this ad
Now, Ball is set to join the star-studded roster including Zach Lavine, DeMar DeRozan, and Alex Caruso. Pelicans further went onto sign Devonte Graham possibly to replace Lonzo Ball in their starting lineup.
ADVERTISEMENT
Article continues below this ad
He will most likely face both of his brothers (if LiAngelo gets called up) in their games against the Hornets. LiAngelo is yet to receive a contract for the league from the Hornets.
Therefore, we can safely conclude that the Ball family has definitely increased its influence on the league. No denying that LaVar Ball truly masterminded the marketing of his sons' talents to put them among the best in the league.