Bulls Teammate Recalled How Michael Jordan Got Competitive With Kobe Bryant During Dinner
Published 09/21/2021, 2:30 PM EDT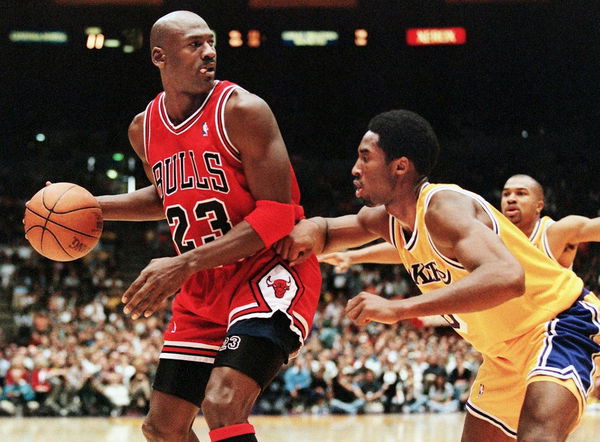 Michael Jordan and Kobe Bryant are among the greatest players of the game. The two spent their NBA career mostly on the same team and helped them taste success. Michael Jordan patiently waited for his opportunity with the Bulls and then went on to establish one of the best sports teams the world has ever seen. Kobe Bryant spent his entire career with the Lakers and won five NBA titles with them.
The duo developed a strong relationship with each other and are the icons of competitiveness and passion in the NBA. In fact, there was an incident when the two played a basketball game in their minds.
Former Bulls star B. J. Armstrong has recently opened up on the famous dinner party where Jordan and Kobe discussed 'virtual' basketball.
ADVERTISEMENT
Article continues below this ad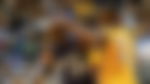 BJ Armstrong talks about Michael Jordan and Kobe Bryant's virtual 1-on-1
Michael Jordan invited his former teammate and three-time NBA champion, BJ Armstrong, for a dinner party. Armstrong had no clue about who all were attending the party. However, to his surprise, Kobe Bryant showed up, and Armstrong recently revealed the conversation that took place between Kobe and Jordan.
Appearing on the 'Legends of Sport' podcast, he said, "They couldn't help but turn on the competitive spirit and they just had this virtual dialogue.
"They were just saying how the game would be played if they caught the ball here. I just remember well 'If I catch the ball on the left wing with the live dribble how would you defend me?'
"They were going over these abstract ideas. That's what really caught my attention. 'How you gonna catch the ball?' Who asks those questions? 'What's your pivot foot', 'What's the score of the game' and then they just did this in all these different places. 'How would you defend me if I had it here?" he continued.
ADVERTISEMENT
Article continues below this ad
"I just had the pleasure of watching their geniuses and the fact that they didn't have to actually play a game that they could actually just play it in their mind, to me, was way more impressive than actually watching them play."
Armstrong just sat there listening to Jordan and Kobe discussing the game virtually. However, the dinner party was cut short as the media got hold of the information about the party.
ADVERTISEMENT
Article continues below this ad
Jordan and Kobe's relationship has also been featured in 'The Last Dance' documentary. MJ was one of the idols of Kobe Bryant and he had a huge impact on Kobe's career. The duo has spent time together, and this shows how close they were.